We Rely On Your Support: If you would like to support Phoronix this autumn during these challenging times, you can enjoy our "Oktoberfest" sale... Phoronix Premium is available at a discounted rate for the rest of September. Learn more with the the 2021 Oktoberfest special.
How The Radeon RX Vega Performance Has Evolved Since Launch
As part of our end-of-year benchmarking, a Phoronix Premium supporter had brought up the idea of seeing how the Radeon RX Vega Linux driver performance has evolved since launch. Ask and you shall receive: here's some numbers showing the state of the Radeon RX Vega 56 and RX Vega 64 performance with the open-source RadeonSI+AMDGPU performance as of this week compared to back on launch-day.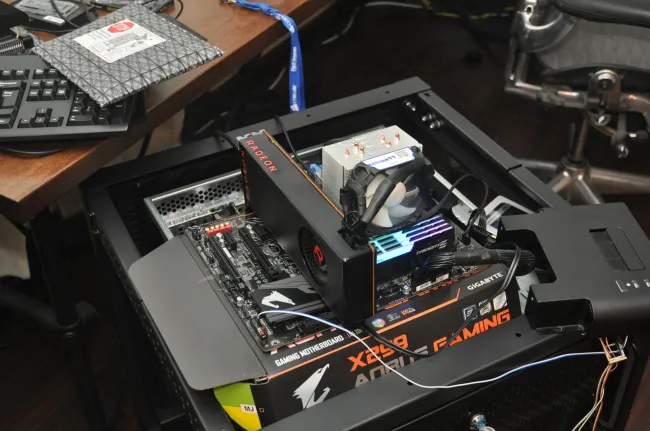 With the RX Vega 56 and RX Vega 64 I re-tested these cards on the same Core i7 7740X configuration as used in our original Vega Linux benchmarks but now with the very latest driver stack. Back during launch-day that initial Vega support meant a patched out-of-tree Linux 4.12 kernel (due to needing AMDGPU DC support) and Mesa 17.3-dev built against LLVM 6.0 SVN at the time. All tests were done from Ubuntu 16.04 LTS.
The latest RX Vega stack tested now with the i7-7740X + Ubuntu 16.04 system was using the Linux 4.15 Git kernel and Mesa 17.4-dev built against the latest LLVM 6.0 SVN back-end. Those updated user-space components were from the Padoka PPA while the kernel was from the Ubuntu Mainline Kernel PPA.
The RX Vega open-source Linux driver stack has matured a great deal since its launch this summer. With the Linux 4.15 kernel is also where the open-source Vega support with display capabilities is working out-of-the-box thanks to AMDGPU DC being merged. The RADV Vulkan driver support is also now suitable for Vega where as launch-day it was not: thus for this article it's also only OpenGL RadeonSI testing in order to compare the performance.