AMD Radeon RX 580 Linux OpenGL/Vulkan Benchmarks
When looking at the GPU temperature over the course of these monitoring benchmarks run, the MSI Radeon RX 580 was much cooler than the reference RX 480: 55C average vs. 65C. The peak was also lower at 67C vs. 78C.
And the overall AC system power consumption numbers...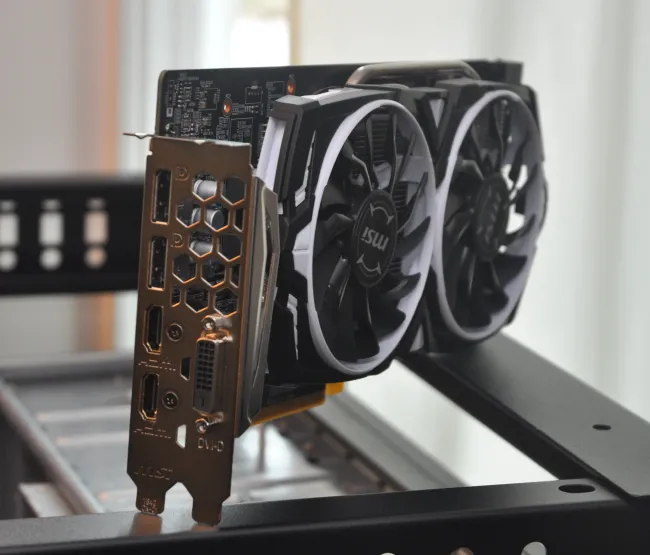 Overall these numbers don't come as a huge surprise. With the RX 500 series being higher-clock re-branded Polaris cards, if you are already running a Radeon RX 480, there's next to no reason to upgrade to a RX 580. The performance ranged from being barely a few percent better than the RX 480 to the best case scenario with Xonotic where the RX 580 ended up being about 20% faster. In a majority of the Linux gaming tests, the RX 580 was just slightly faster than the RX 480 while consuming more power that for some games made it have a lower performance-per-Watt.
With this being largely a re-branded launch, the good news is the open-source driver code for the Radeon RX 580 has been in place for a number of months so if you are using a sufficiently new Linux distribution/packages, you should be in good shape. But as always, with especially Mesa development never-ending, the newer the Mesa code the better the OpenGL/Vulkan support and performance. The main caveat to the Radeon RX 500 series Linux support is no DC support in mainline yet and thus unless building your own patched kernel or using AMDGPU-PRO, you will lose out on HDMI/DP audio, FreeSync, atomic mode-setting, and other updated display capabilities. At least though this RX 580 is in better shape at launch, compared to the Radeon RX Vega launch expected next month where it will only be added to the upcoming Linux 4.12 cycle and will not have any display support on the mainline kernel until DC is merged in Linux 4.13 or later.
These are just my initial benchmarks after having my hands on the MSI Radeon RX 580 for a few hours today. More tests -- including AMDGPU-PRO and fresh Linux vs. Windows figures -- are being worked on for the days ahead. If you appreciate all of our Linux benchmarking, especially in cases like this RX 580 launch where we end up having to buy the hardware, consider showing your support by subscribing to Phoronix Premium or making a PayPal tip. Stay tuned for continued Radeon Git Linux benchmarks.