Phoronix Test Suite 2.6 Expands Cross-Platform Benchmarking
Phoronix Test Suite 2.6 Expands Cross-Platform Benchmarking
Greater support for Microsoft Windows, new test profiles, and an expanded feature set are among the changes to be found in Phoronix Test Suite 2.6.
Chicago, IL -- May 24, 2010 -- With its continuing commitment to provide quarterly updates to its industry-leading automated testing and benchmarking platform, Phoronix Media has announced the immediate availability of Phoronix Test Suite 2.6 (codenamed "Lyngen").
Phoronix Test Suite 2.6 carries more than 120 changes since the release of Phoronix Test Suite 2.4 in February of 2010. The Phoronix Test Suite 2.6 release offers greater compatibility with the Windows 7 operating system and support for several test profiles, new command-line options, a new results viewer interface, Phoromatic improvements, sensor-monitoring improvements, a new results parsing interface, and many other enhancements throughout the Phoronix Test Suite software stack. Updated test profiles include XPlane9, OpenArena, Unigine-Heaven, OpenSSL, IOzone, Smokin-Guns, and Crafty. Test profiles new in the Phoronix Test Suite 2.6 release include XPlane9-IQC, PHPBench, Network-Loopback, and TTSIOD-Renderer. The Phoronix Test Suite 2.6 release out-of-the-box provides 134 test profiles and 56 test suites.
"Phoronix Test Suite 2.6 is our most prized release yet with the feature-set of our leading automated testing platform continuing to expand at an expedited rate," said Michael Larabel, founder of Phoronix Media and the lead architect of the Phoronix Test Suite. "With its growing capabilities, the Phoronix Test Suite and related components such as Phoromatic and Phoronix Global continue to find new uses and successful deployments throughout a range of organizations around the world. Moving forward we have even greater plans as Phoronix Test Suite 3.0 approaches with revolutionary changes."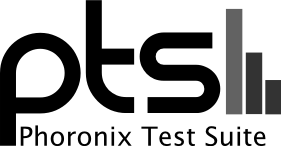 The official list of changes for Phoronix Test Suite 2.6 can be found on this web-page. Phoronix Test Suite 2.6 is available for download at Phoronix-Test-Suite.com for Linux, Mac OS X, OpenSolaris, BSD, and Windows operating systems. The Phoronix Test Suite can be deployed and managed across an array of systems using Phoromatic. Results from the Phoronix Test Suite can be quickly and easily shared with other parties via Phoronix Global. The Phoronix Test Suite can also be tested on a standardized software stack using the PTS Desktop Live operating system.
About The Phoronix Test Suite:
Phoronix Media develops the Phoronix Test Suite in conjunction with leading computer hardware and software vendors. It seeks to standardize the process of validating software and hardware on Linux and alternative operating systems by providing the most comprehensive testing and benchmarking platform. The Phoronix Test Suite makes it easy for hardware vendors to test an array of software relevant to them in an autonomous manner while being highly configurable and providing concise results. Software vendors benefit from being able to test their software in an efficient manner for performance tuning and regression tracking, generate new users of their products through the Phoronix Test Suite, and provide a direct channel to hardware vendors validating against their software using this test suite. Consumers are able to benefit from the Phoronix Test Suite by detecting bottlenecks within their system and experience greater vitality on the Linux Operating System from a standardized test specification.
About Phoronix Media:
Phoronix Media was founded in 2004 and is the largest Internet resource devoted to enriching the Linux hardware experience. Its premiere web property, Phoronix.com, publishes Linux-based hardware reviews, software previews, and driver analyses with more than 1,600 articles and 2,400 news postings. Other Phoronix Media assets include the Phorogit.com, PhoronixForums.com, Chernobyl2010.com, Cekora.com, and RadeonHD.org.
###
Phoronix Media
press [at] phoronix-media.com
If you enjoyed this article consider joining Phoronix Premium to view this site ad-free, multi-page articles on a single page, and other benefits. PayPal tips are also graciously accepted. Thanks for your support.