A Quick Tour Of Oracle Solaris 11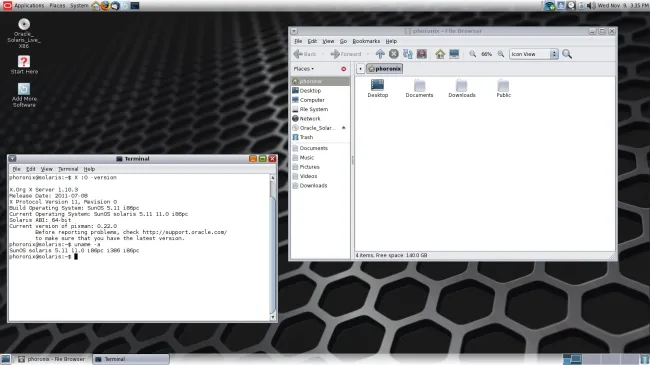 Solaris 11 ships with X.Org Server 1.10.3 and the 5.11 kernel. Obviously there's many X-related changes in the Solaris 11 stack considering the seven years that have passed since the Solaris 10 release and back when they were using many proprietary X bits.
Mozilla Firefox 6 is the browser of choice for Solaris 11, but at least there is the nice update manager for hopefully fetching more recent builds at a later date. Thunderbird 6 is the Solaris 11 mail client.
GNOME's Totem and Rhythmbox are available for any multimedia needs under Solaris. At least RealPlayer is gone now. The Adobe Flash Player is still bundled by default.