A Quick Tour Of Oracle Solaris 11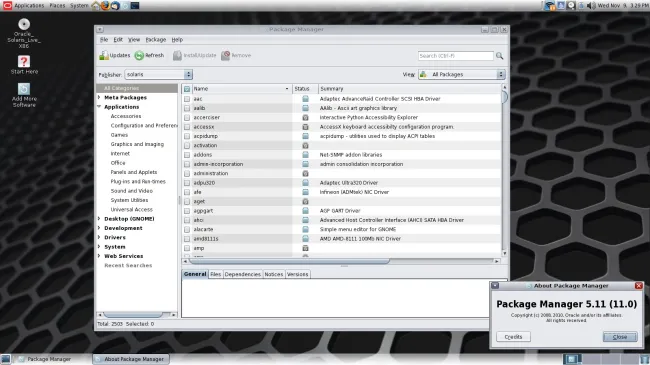 One of the noticeable improvements in Solaris 11 is the package manager, which is another fruit of the OpenSolaris days under Ian Murdock's reign.
The ZFS Time Slider has also made its way into Solaris 11, another first-in-OpenSolaris feature. Time slider does automatic ZFS snapshots and allows easily rolling back files to later dates.
NVIDIA still offers up their proprietary driver for Solaris, which is from the shared code-base of their Windows/Linux/BSD binary driver. There is a near feature and performance parity for the NVIDIA Solaris driver as to the other supported platforms. NVIDIA and Oracle primarily care about NVIDIA Quadro graphics on Solaris 11, but the GeForce graphics cards should work fine too. The NVIDIA binary graphics driver is the best graphics driver available to Solaris users.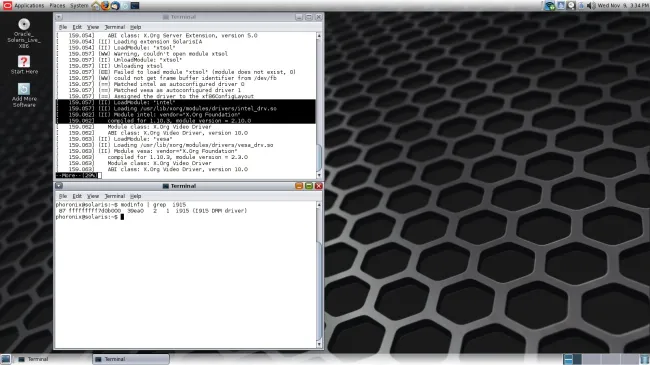 Oracle has in fact ported the Intel DRM/KMS driver to Solaris, this includes DRI2 and GEM memory management. It is a relatively recent snapshot that does support Sandy Bridge (my initial testing was from an Intel Core i5 SNB notebook), but the labeled DDX appears to be derived from xf86-video-intel 2.10 (quite old). The other open-source graphics drivers on Solaris continue to lag far behind. Intel graphics at least will work, but again, the binary NVIDIA graphics driver is the only reputable choice for those concerned about a desktop experience on Solaris 11. Solaris 11 ships with Mesa 7.10.2.