We Rely On Your Support: Have you heard of Phoronix Premium? It's what complements advertisements on this site for our premium ad-free service. For as little as $3 USD per month, you can help support our site while the funds generated allow us to keep doing Linux hardware reviews, performance benchmarking, maintain our community forums, and much more. You can also consider a tip via PayPal.
Odake BladeX: A 4K 15.6-inch Portable Monitor Supporting HDMI & USB-C
We were sent the 4K model as a review sample from Odake. We've only had a week so far to make use of the unit, but so far it's been running great with Linux desktops and notebooks using HDMI. With HDMI input, it's certainly practical as not having to worry about any USB/DisplayLink compatibility/driver issues like were a problem at least initially for the other portable screens.
But when using the USB Type-C interface, the display was not lighting up with Ubuntu 18.04 LTS or other distributions even when transitioning to the Linux 5.2 Git kernel. So at least for now if planning to get this ultra-portable monitor for Linux usage, be expected at least to use HDMI for video. Unfortunately without the USB-C support means no headphone/touchscreen functionality or the USB-C hub functionality.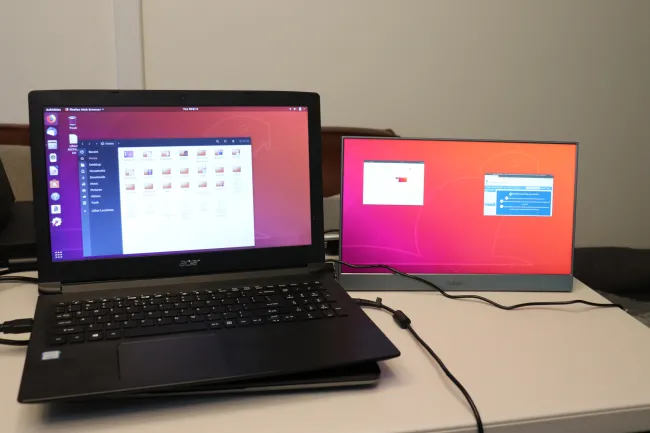 The viewing angles and brightness from this IPS panel are nice, the screen worked well outdoors in sunlight, and the battery easily lasted for about three hours. There is an AC power adapter included for powering the monitor when stationary.
The Odake BladeX is currently on IndieGoGo where it's already raised close to $100k USD of its $20k goal since launching last week. The price on the 1080p model starts at $179 USD or $279+ for the 4K version. Stop by there to learn more and I'll post additional details on the BladeX as I've had more time to make use of it but overall am satisfied with it so far as a portable 4K HDMI monitor.