We Rely On Your Support: Did you know that the hundreds of articles written on Phoronix each month are mostly authored by one individual working insane hours? Phoronix.com doesn't have a whole news room with unlimited resources and relies upon people reading our content without blocking ads and alternatively by people subscribing to Phoronix Premium for our ad-free service with other extra features. You can also consider a tip via PayPal.
NVIDIA Fermi/Kepler GPUs Are The Best Bet For Ubuntu 14.04 Nouveau
In my testing of Ubuntu 14.04 LTS with the Linux 3.13 kernel and Mesa 10.1 for the open-source graphics driver stack provided by Nouveau for NVIDIA GeForce graphics hardware, only the Fermi and Kepler GPUs are running reliably. While these newer NVIDIA GPUs are running stable with Ubuntu 14.04, the performance is still a wreck due to lack of reclocking.
To complement my 13-way Radeon Ubuntu 14.04 tests from Friday of the open-source R600g/RadeonSI configuration found for the Ubuntu Trusty Tahr release later this month, I went ahead to run some open-source NVIDIA graphics processor tests to add to that comparison. Next week will be my AMD + NVIDIA + Intel results on Ubuntu 14.04 all together, but this weekend article is just about my NVIDIA experience.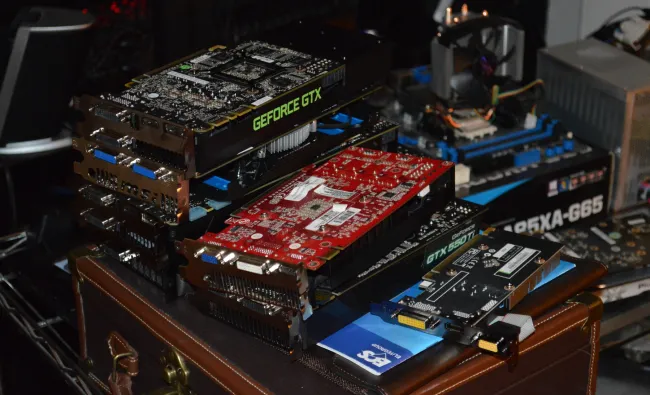 While there were thirteen AMD Radeon tests done in the days prior, only six NVIDIA GeForce tests were done... Even though NVIDIA sends out more review sample hardware to Phoronix than AMD. The issue this time around is that with the open-source driver configuration shipped in Ubuntu 14.04 LTS with the Linux 3.13 kernel and Mesa 10.1, only the Fermi and Kepler generations were working out well: the GeForce 400 series GPUs and newer.

Older NVIDIA GPUs like the GeForce 200 and GeForce 9 series would boot well, run some basic OpenGL tests, and run fine initially. However, with more demanding OpenGL Linux benchmarks like the Unigine Engine and Xonotic, the display would eventually go blank and when switching to a VT or connecting via SSH, the system would be flooded with PGRAPH errors. The tested hardware for these problems were all GeForce 9 series discrete PCI-E cards tested along with the GeForce 220.