Up for review today is a low-end NVIDIA Fermi graphics card, the GeForce GT 520. The low-end graphics processor it uses, the GF119, was released back in April. The graphics card only has 48 Stream processors and uses DDR3 memory with a 64-bit bus, except the cost on this creation is just around $60 USD.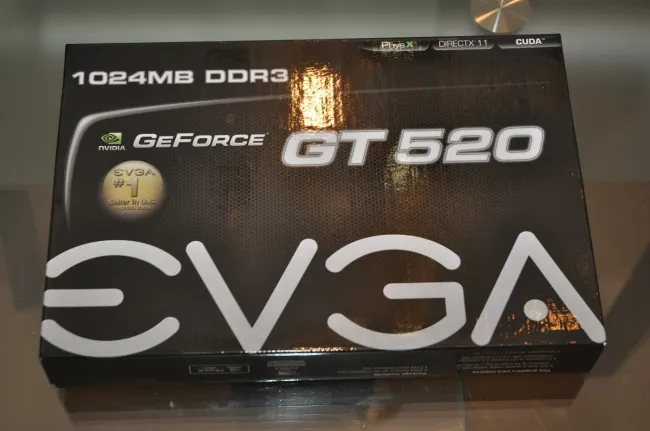 The GF119 core on the NVIDIA GeForce GT 520 is clocked at 810MHz with its 48 CUDA/Stream cores, there's 1GB of DDR3 memory operating at 900MHz on a 64-bit bus, DirectX 11 / OpenGL 4.1 support, CUDA / PhysX support, PCI Express 2.0 compliance, PureVideo HD, and is a NVIDIA 3D Vision Ready graphics card. This graphics card that was launched back on the 12th of April is meant to replace the GeForce GT 220 and to compete with AMD's Radeon HD 6450 graphics card.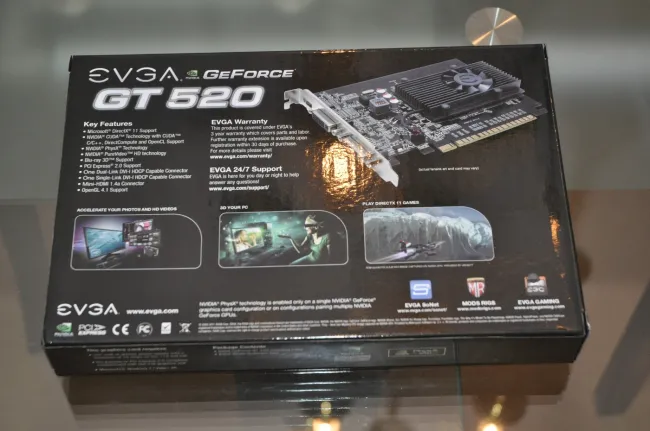 For this review we had purchased an EVGA GeForce GT 520 1GB with a model number of 01G-P3-1526-KR. This graphics card cost $64.99 USD for the retail version. Included with the EVGA graphics card was just a Windows driver CD without any other accessories.