NVIDIA Quadro FX1700 512MB
On the opposite side of the PCB are just four screw heads, which secure the FX1700 cooler in place. Neither the FX1500 nor FX1700 support SLI (Scalable Link Interface).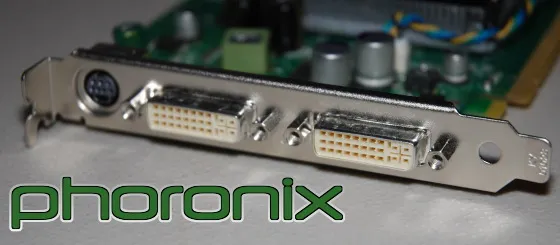 At the rear of the graphics card are the two dual-link DVI ports as well as a TV output port, which can connect to the PNY component output adapter. This PNY adapter provides three component outputs, one S-Video output, and one composite output.