We Rely On Your Support: Did you know that the hundreds of articles written on Phoronix each month are mostly authored by one individual working insane hours? Phoronix.com doesn't have a whole news room with unlimited resources and relies upon people reading our content without blocking ads and alternatively by people subscribing to Phoronix Premium for our ad-free service with other extra features. You can also consider a tip via PayPal.
NVIDIA GeForce GTX 1660 SUPER Linux Gaming Performance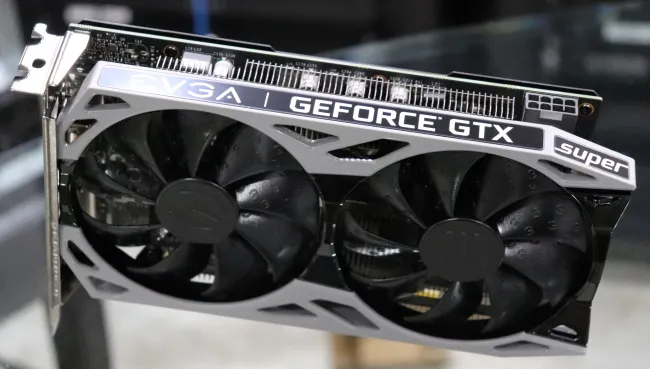 For this round of testing the graphics cards benchmarked included:
- GeForce GTX 1050 Ti
- GeForce GTX 1060
- GeForce GTX 1070
- GeForce GTX 1650
- GeForce GTX 1660
- GeForce GTX 1660 SUPER
- GeForce GTX 1660 Ti
- GeForce RTX 2060
- GeForce RTX 2060 SUPER
- Radeon RX 560
- Radeon RX 570
- Radeon RX 580
- Radeon RX 590
Benchmarks were done on Ubuntu 19.10. The NVIDIA graphics cards were all tested using the 435.21 driver release while the AMD Radeon GPUs were using the default Linux 5.3 kernel paired with Mesa 19.3-devel from the Oibaf PPA.
Via the Phoronix Test Suite a range of OpenGL and Vulkan Linux gaming benchmarks were carried out. Additionally, the GPU power consumption was monitored along with the GPU core temperature. There are also performance-per-dollar graphics as well based on current retail pricing via NewEgg.