Nouveau Reclocking: Buggy, But Can Boost Performance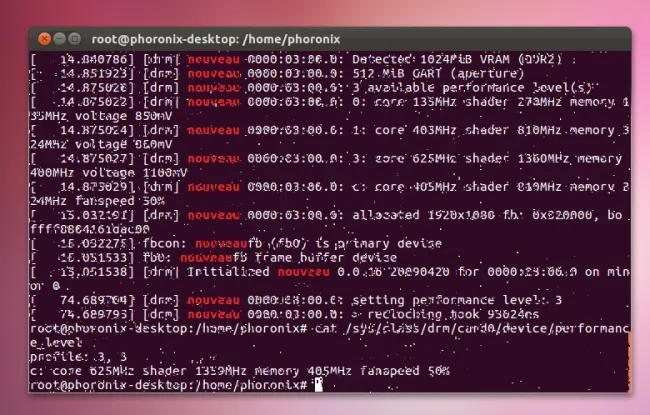 Unless you are an experienced enthusiast and up for tinkering around and a potentially unpleasant experience, the current Nouveau re-clocking code is a bit too premature. However, I could not resist from running some weekend tests of the GeForce GT 220 in its higher performance state.
Using Mesa Git master of 8.0-devel, the Nouveau DRM tree, and the xf86-video-nouveau Git, I ran some comparison OpenGL benchmarks of Nouveau at its boot/stock speeds in this configuration (405 / 810 / 324MHz) against the card in its highest performance level (625 / 1360 / 400MHz) and then against the NVIDIA binary driver. The NVIDIA Linux driver has long fully supported PowerMizer for dynamically switching between performance levels based upon workload, which leads to the lowest state while idling and highest state automatically when running any demanding OpenGL games/applications.
Now let's see these numbers of the benefits of re-clocking when it works...