Nouveau NVD0-Fermi Is Still A Busted Mess
With GPU acceleration turned on, the system was even unstable when running the Unity 2D desktop with this latest reverse-engineered Nouveau driver code.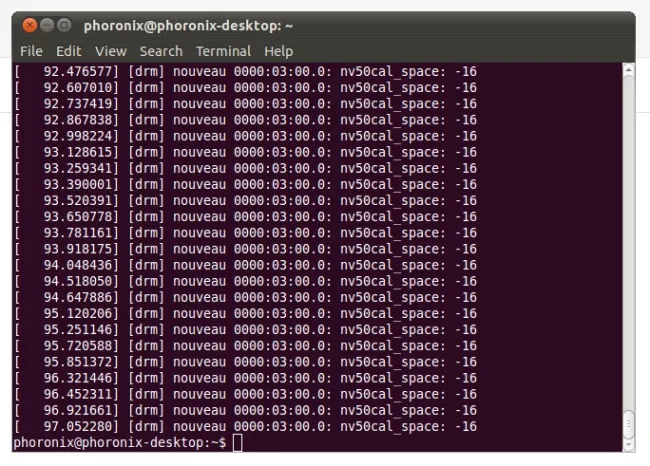 Plenty of "nv50cal_space: -16" errors would also spew to the dmesg.
There were also PGRAPH problems for the NVD9 GPU.