Nest Outdoor Security Camera
My first complaint regarding the software was that Adobe Flash is required to view the livestream from Nest.com. Another gripe is that there isn't the capability to view the video feed locally. When trying to access the device's local IP address via HTTP/HTTPS, nothing came up. I haven't yet tried snooping the network activity to see if there's any other alternative options, but in terms of official support it's all through the Nest App on Android/iOS or via Nest.com. Pity that there isn't an easy way to archive the video locally over the LAN, but Nest with their cameras also tries to sell their video archival service for 10/30 day history.
So if you are wanting to buy the Nest Cam Outdoor, go in knowing that you will have to use Nest's app/services and unfortunately isn't as full-featured as some of the web-based LAN options from like D-Link WiFi cameras that can be fully utilized without any account or streaming your camera over the Internet.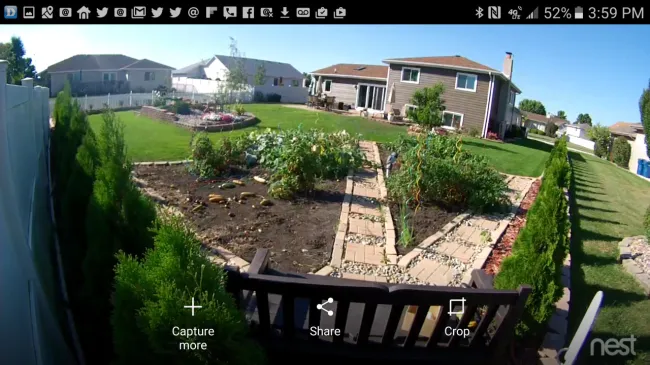 Using the Nest App on Android with a Samsung Galaxy S7 Edge was very easy to view the feed, receive notifications, configure basic settings, etc.
The video quality was fairly good. By default it's at "auto" quality while you can manually force the video to always be at 1080p, 720p, or 360p. Privacy-minded individuals can also delete the video history from the app, or at least that is what's advertised by one of the options.
Here are some samples captured from the Nest.com site along with some other thoughts during testing: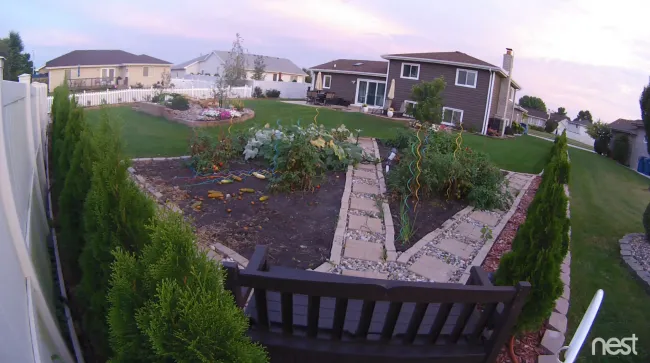 The 1080p quality was good and on-par, albeit when looking at it from a 4K desktop screen isn't as thrilling.
The night vision and quality in low-light conditions was good. The quality also wasn't interfered by the landscape lighting.
Though at distances around 30 feet it's very hard to recognize people/movement and certainly wouldn't work out for being able to positively identify someone.