Trying To Benchmark The MIPS Creator CI20 With Debian Linux
Last year Imagination launched a MIPS development board that went on sale at the end of last year. In not seeing any significant benchmarks or performance coverage from this MIPS Creator CI20 over the past few months, I finally got around to buying one of these MIPS development boards from Imagination Technology. While the CI20 seemed promising at first, so far I'm very unhappy with this board and it's been even less stable than the Imagination PowerVR drivers on Linux going back to the Poulsbo days.
The MIPS Creator CI20 retails for $65 and features the Ingenic JZ4780 SoC, which packs in a 1.2GHz dual-core MIPS 32-bit processor with PowerVR SGX540 graphics. The MIPS Creator comes preloaded with Debian 7 while Android 4.4 and other distributions are available: Gentoo, Yocto, Angstrom, etc.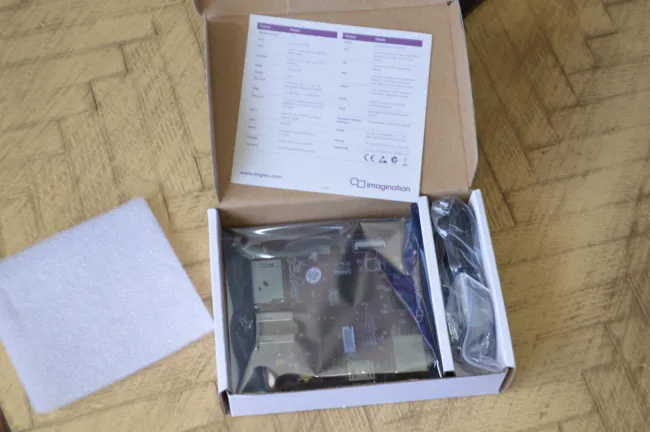 With the Ingenic JZ4780 SoC is 8GB of flash storage, 1GB of DDR3 system memory, 10/100M Ethernet, 802.11 b/g/n WiFi, Bluetooth 4.0, HDMI output, dual USB 2.0, 14-pin ETJAG connector, and various other expansion headers.
I finally got around to ordering the MIPS Creator CI20 after not seeing any review/test samples from Imagination and being curious about the modern MIPS Linux experience and performance. Sadly though, there's no results to share today.
Debian 7 did boot up on the board right away and things seemed to be going fine at first... But then came time to try to run some performance benchmarks using the open-source Phoronix Test Suite.