Independent Developers Contribute A Lot To Mesa, X.Org
When breaking down the commit count by domain name, Red Hat is leading. This is not much of a surprise considering that Red Hat employs Adam Jackson, formerly Kristian Hoegsberg, David Airlie, and other key contributors. Peter is also now employed by Red Hat. When tallying up all of the Red Hat contributors to the X Server Git repository, they are only slightly ahead of who-t.net. The Who-T site is the personal site of Peter Hutterer. In a distant third place is Fooishbar.org, the personal site of Daniel Stone. In fourth is the university domain of University of South Australia, which is Peter's former university where he began contributing to X.Org and those commits are from him too. In fifth place is KeithP.com, the web-site of Keith Packard.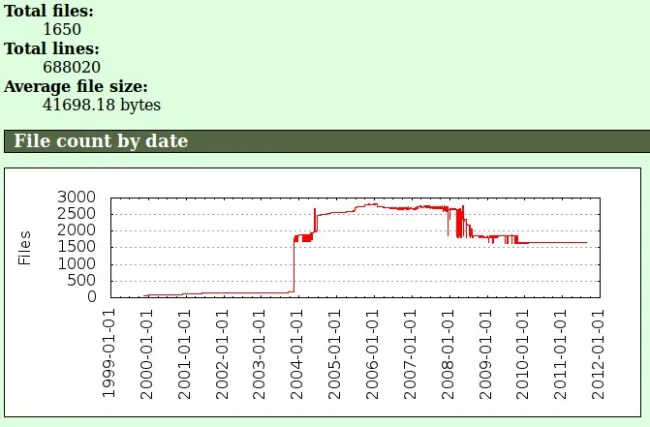 The file count of the X.Org Server has not changed much in over a year.
The line count of the X.Org Server also has not changed a great deal in recent years.
Stay tuned for more information next week during XDC2011 Chicago, which is running from the 12th to 14th of September at the Illinois Institute of Technology's McCormick Tribune Campus Center Ballroom.