In the market for a simple notebook stand but aren't interested in the various notebook cooling contraptions like the Thermaltake iXoft or Prime Cooler CoolPad? If so, you may be interested in the Logitech Alto Express. The Alto Express is a notebook stand that raises the notebook display for increased viewing comfort and convenience.
Features:
- Elevates display for viewing comfort
- Stylish design and high-quality construction
- Reduces clutter
- An alternative to docking stations
- Works with virtually all notebooks
- 3-year warranty
Contents:
The Logitech Alto Express is more or less a molded piece of plastic with a ~30 degree incline and rubber feet. The Alto Express arrived in a blister-pack container with a layer of cellophane around the stand itself. No instruction manuals are needed or any other accessories for this simple notebook stand.
Examination:
Unlike the Logitech Alto that was a foldout keyboard with notebook stand, the Alto Express is just a simple notebook stand made up of quality plastic with rubber feet. Its rubber feet aren't conventional "rubber feet" but just a layer of rubber along both sides of the notebook stand to prevent the unit from sliding around on most surfaces. The plastic is clear but engraved in the center is Logitech's logo.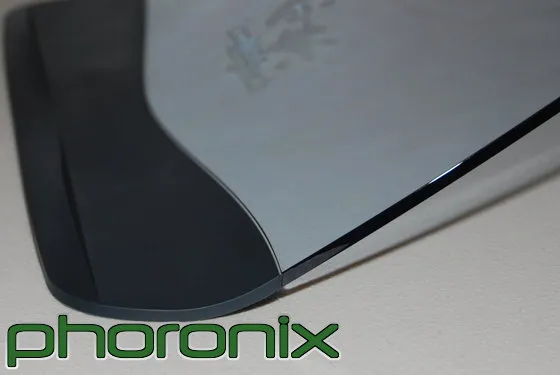 At the top of the Alto Express is an inward slope, which does provide some room for possibly storing a few cables. The area beneath the laptop stand is completely open, so additional items can be stored there as well.