Making More Informed Linux Hardware Choices
Highly interactive comparisons are also coming and the ability to easily discover new tests across the side spectrum of OpenBenchmarking.org results.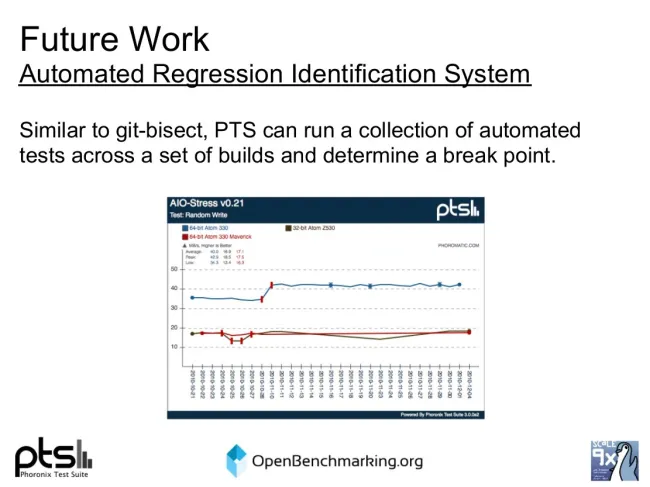 Hooking Phoromatic into OpenBenchmarking.org will offer even more possibilities.
You are welcome to contact us for questions, feedback, or discussing other opportunities. Visit OpenBenchmarking.org to try this new unique collaborative testing platform that is unique regardless of operating system. Be sure to read more on the OpenBenchmarking.org features page. A video of this Southern California Linux Expo presentation will be available shortly.
Other announcements are forthcoming.
If you enjoyed this article consider joining Phoronix Premium to view this site ad-free, multi-page articles on a single page, and other benefits. PayPal tips are also graciously accepted. Thanks for your support.