Making More Informed Linux Hardware Choices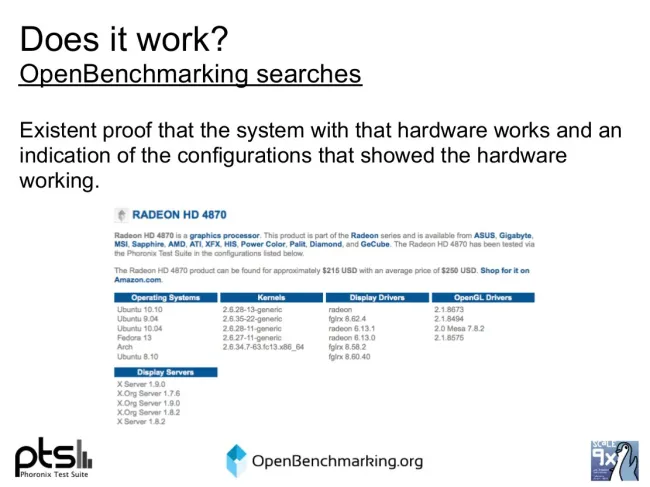 Searching for hardware and/or software on OpenBenchmarking.org is very easy. Searching for a query like Radeon HD 4870 yields what the detected hardware/software is, who is the manufacturer (or AIB partner), PCI / vendor IDs where available, real-time pricing information, and usage statistics. These statistics show where the given hardware component has actually been tested and with what kernels, display drivers, display servers, etc. This is all ordered based upon popularity by the number of people using the given piece of hardware.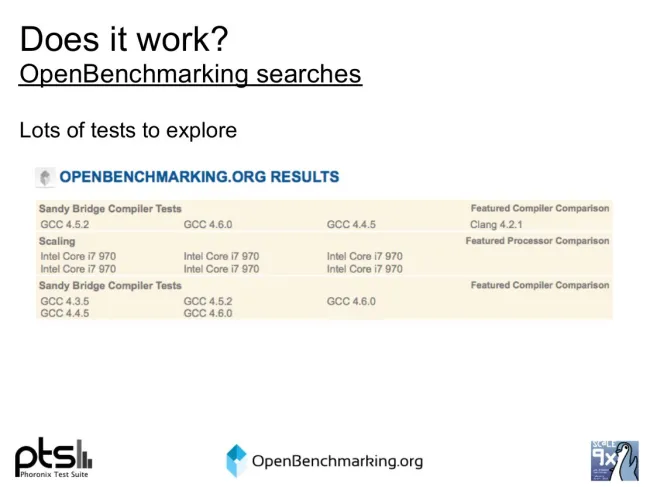 There are also the OpenBenchmarking.org test results shown.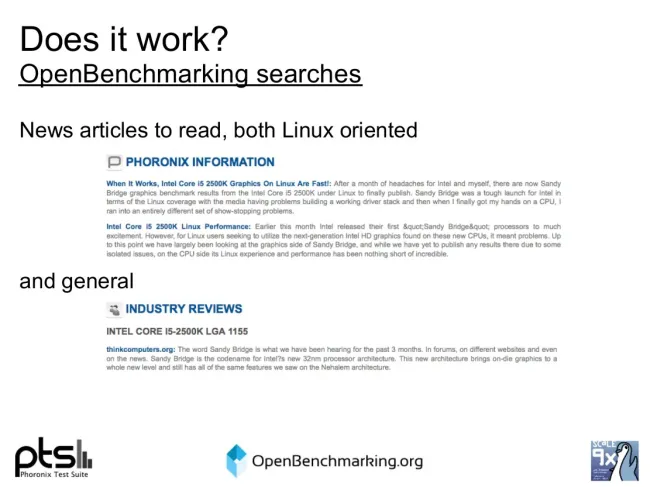 And other information available on Phoronix and from independent sources with reviews, regardless of OS.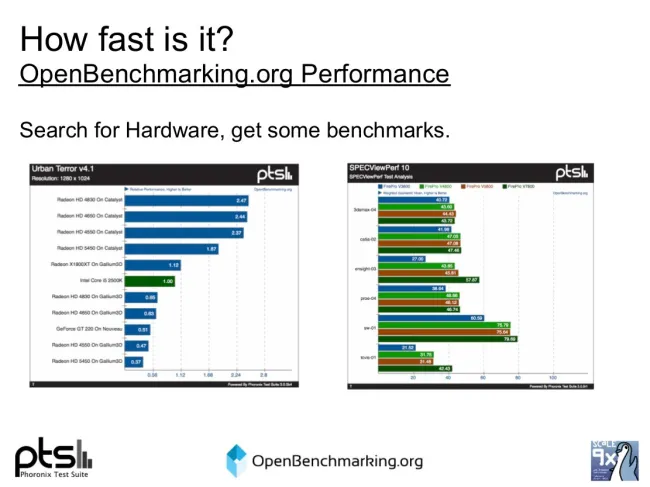 OpenBenchmarking.org is able to display multiple types of graphs and you can "slice and dice" information however you wish.