What Linux Users Need To Know When Holiday Shopping For PC Hardware
There isn't much to say about hard drive and solid-state drive support on Linux. If you're using a Serial ATA (SATA) drive from any semi-legitimate vendor, you really shouldn't hit any problems. Personally, I tend to use many drives from OCZ, Seagate, and Western Digital. Seagate and Western Digital are most popular with Linux users while Samsung and Hitachi also hold modest positions.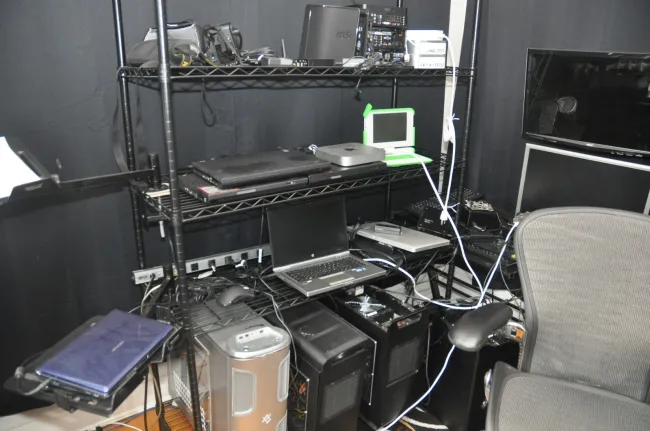 When it comes to talking about peripheral support on Linux, it's tough to make any blanket statements or recommend any particular vendor(s). For gaming keyboards, gaming mice, and more enthusiast-oriented USB devices, there isn't any compelling Linux-friendly vendor. Roccat does some Linux support but in terms of any tier-one vendor, most of the Linux support comes via the community by reverse engineering. For Razer hardware there are a few community-based options with no official Linux support from the manufacturer, but still I end up using dozens of Razer products as their hardware is quite nice and there the basic H.I.D. support works. Logitech is also mixed with there being a few homegrown solutions like Lomoco.
For notebooks/netbooks/laptops, the main worrisome point about Linux usage tends to be the power/battery-life under Linux. This is the biggest outstanding issue but it comes down to recommending particular products rather than a certain vendor. Most of the older Linux laptop problems in the past like flakey wireless adapters, broken touchpads, and other problems aren't too common with modern notebooks. If following the points made in this article about the individual components, you should be in good shape. Lenovo, ASUS, and Samsung are some of my favorite vendors of laptops when running them with Linux. The new Apple Retina MacBook Pro on Linux is still a mess.
I would also avoid NVIDIA Optimus laptops outright since even if just using the open-source drivers, you'll still be left in a troubled state. The Nouveau driver has its re-clocking issues with no dynamic support for switching between power-levels/frequencies at this time. In the open-source multi-GPU/Optimus support, there also isn't yet any merged support for the automatic power-down of unused GPUs.
While not tier-one vendors and you will be paying at a premium compared to buying pretty much the same hardware from the OEM directly, for desktops and notebooks I will give shout-outs to our Linux-friendly friends of System76, ZaReason, and CompuLab.
For those with more Linux hardware shopping questions, there are thousands of Phoronix reviews on individual products. You can also explore various product-specific Linux information via the collaborative OpenBenchmarking.org platform. Additional questions can be asked in the forums or via Twitter to @MichaelLarabel.