We Rely On Your Support: Did you know that the hundreds of articles written on Phoronix each month are mostly authored by one individual working insane hours? Phoronix.com doesn't have a whole news room with unlimited resources and relies upon people reading our content without blocking ads and alternatively by people subscribing to Phoronix Premium for our ad-free service with other extra features. You can also consider a tip via PayPal.
Linux File-System Benchmarks On The Intel Optane 900P SSD
Earlier this week I presented out initial Linux benchmarks of the Intel Optane 900P SSD with this 3D XPoint memory U.2 solid-state drive delivering incredible performance figures. Those tests were done with EXT4 while in this article are more tests with other mainline Linux file-systems and also testing some of the different mount options.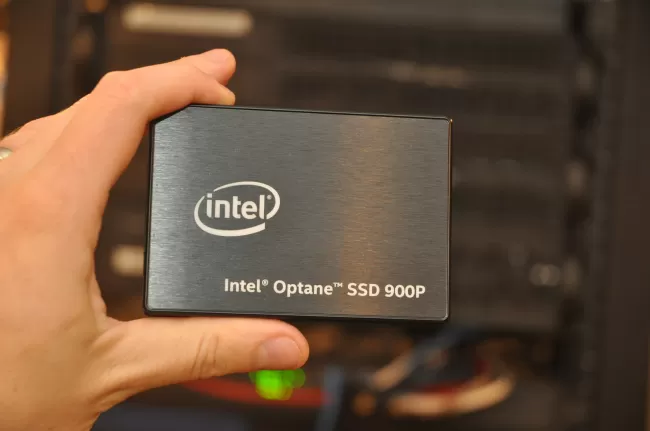 Btrfs, XFS, and F2FS are getting their shot against EXT4 on the Optane 900P SSD with these follow-up tests today. Additionally, there are some extra runs with TRIM/discard, nobarrier, and Zstd compression where supported/relevant out of curiosity sake. The stock mount options were used unless otherwise noted and all of the details in the system table below.
Btrfs
Btrfs - compress=zstd
Btrfs - discard
Btrfs - nodatacow
EXT4
EXT4 - discard
EXT4 - nobarrier
F2FS
F2FS - discard
F2FS - nobarrier
XFS
XFS - discard
All of these tests were done with a vanilla Linux 4.14 x86_64 kernel atop Ubuntu 17.10. The AMD EPYC 7601 within the Tyan B8026T70AE24HR continued to be used for this round of benchmarking with the 280GB Intel Optane 900P U.2 SSD.
Other interesting Linux/BSD benchmarks with this Optane 900P are still being worked on. All of these disk/file-system tests were carried out with the Phoronix Test Suite.