We Rely On Your Support: Did you know that the hundreds of articles written on Phoronix each month are mostly authored by one individual working insane hours? Phoronix.com doesn't have a whole news room with unlimited resources and relies upon people reading our content without blocking ads and alternatively by people subscribing to Phoronix Premium for our ad-free service with other extra features. You can also consider a tip via PayPal.
Linux 3.17 To Linux 4.16 Kernel Benchmarks On Intel Gulftown & Haswell Hardware
Our latest benchmarking of the near-final Linux 4.16 kernel is checking on the performance of two Intel systems going back to the days of Linux 3.17, the oldest kernel that would successfully boot with the Ubuntu 18.04 user-space. Every major kernel release was tested as we see how the Linux kernel performance has evolved on these Haswell and Gulftown systems since October 2014.
The older system in use was an Intel Core i7 990X, formerly known as Gulftown and was a high-end CPU back in 2011 with its six cores / 12 threads and a 3.46GHz base frequency and 3.73GHz turbo frequency and support for three memory channels. This system with the MSI X58M motherboard was running with 12GB of RAM and a PNY CS1211 128GB SSD.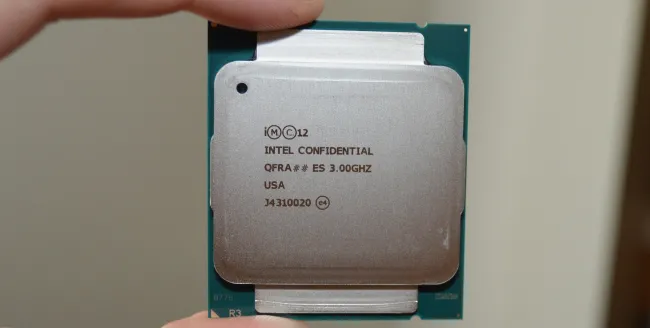 The "newer" system that still was compatible going back to Linux 3.17 was the Intel Core i7 5960X Haswell Extreme Edition box. This system had the ASRock X99 Extreme3 motherboard, 16GB of RAM, and 120GB Intel SSDSC2BW12.
Both systems were tested with the same Ubuntu 18.04 daily user-space with the GCC 7.2.0 compiler, EXT4 file-system, and other stock components. Linux 3.17.0 through Linux 4.15.0 were tested with their x.0 major release each cycle with the kernel images obtained from the Ubuntu Mainline Kernel PPA. For the Linux 4.16 kernel test the Git daily snapshot from 24 March was used for testing.
All of these kernel benchmarks were facilitated using the open-source Phoronix Test Suite automated benchmarking software.
The Linux 4.16 kernel should be officially released next weekend. If you are not familiar with this big kernel update, see our Linux 4.16 feature overview.