We Rely On Your Support: Have you heard of Phoronix Premium? It's what complements advertisements on this site for our premium ad-free service. For as little as $3 USD per month, you can help support our site while the funds generated allow us to keep doing Linux hardware reviews, performance benchmarking, maintain our community forums, and much more. You can also consider a tip via PayPal.
Lenovo ThinkPad X1 Carbon Works Great As A Linux Ultrabook
Installing various Linux distributions to the third-generation X1 Carbon Broadwell ultrabook was easy... The UEFI/BIOS does allow for easily disabling Secure Boot.
There's also the option of UEFI or legacy booting. Fedora 21, Ubuntu 14.10, Ubuntu 15.04, and openSUSE Tumbleweed were the Linux distributions I tested the most with this hardware.
The specs on my customized Lenovo ThinkPad X1 Carbon included an Intel Core i7 5600U processor with HD Graphics 5500, Intel Wireless 7265 802.11ac WiFi, 8GB of LDDR3 memory, 128GB SAMSUNG MZNTE128 SSD, and 14-inch 1920x1080 display.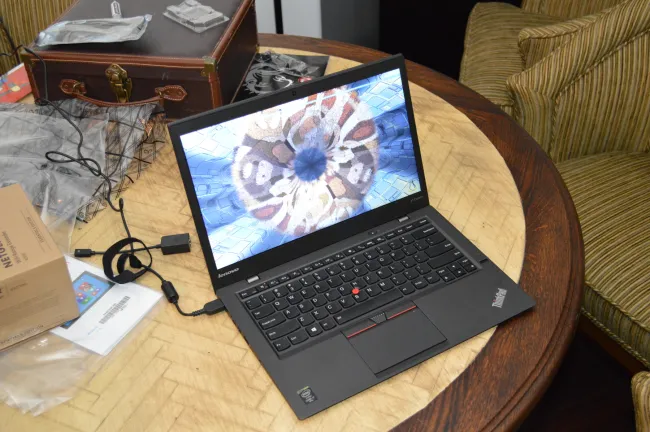 As covered by many Phoronix articles already and the information shared so far in this review, the third-gen X1 Carbon plays nicely with Linux. Aside from the trackpad button issue that's already being taken care of, I haven't encountered any major problems since receiving this early Broadwell ultrabook nearly one month ago. All of the key functionality is working great and seems to be initially in better shape than the new Dell XPS with Linux.