We Rely On Your Support: Did you know that the hundreds of articles written on Phoronix each month are mostly authored by one individual working insane hours? Phoronix.com doesn't have a whole news room with unlimited resources and relies upon people reading our content without blocking ads and alternatively by people subscribing to Phoronix Premium for our ad-free service with other extra features. You can also consider a tip via PayPal.
Intel Ivy Bridge Gallium3D Performance Still Slow
Last week I delivered Intel Haswell Gallium3D benchmarks as soon as the Haswell HD Graphics support was merged into the experimental ILO Gallium3D driver. As it's been several months since last delivering any Ivy Bridge Gallium3D benchmarks for this community-based Gallium3D driver, for your viewing pleasure this weekend are new HD 4000 IVB graphics benchmarks when comparing the ILO Gallium3D and Intel i965 "Classic" Mesa driver performance.
The Ivy Bridge benchmarks were delivered from an ASUS Ultrabook with a Core i3 3217U processor bearing HD 4000 third-generation graphics. The ultrabook had 4GB of RAM and a 500GB Hitachi HDD and 24GB SanDisk SSD. Testing commenced on a Xubuntu 13.10 development software stack with the Linux 3.11 kernel and xf86-video-intel 2.21.14.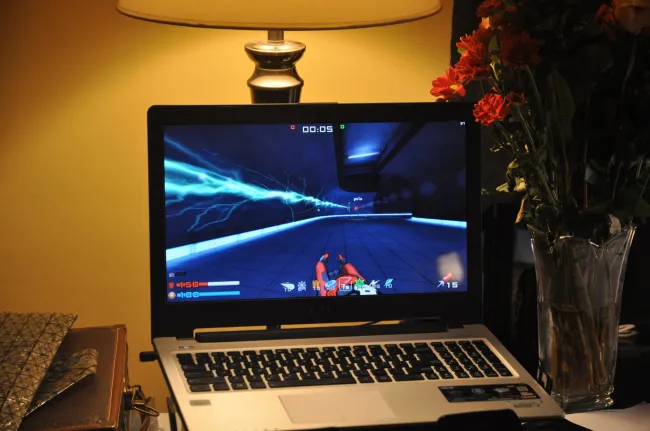 Both open-source Intel Linux graphics drivers were tested as of Mesa 9.3.0-devel git-a1b6e69 as of this past week. The only changes between test runs were using the ILO Gallium3D driver maintained by LunarG in the mainline Mesa tree versus the "i965" DRI driver maintained by Intel that provides official hardware support from the i965 IGPs up through the latest Haswell and Bay Trail graphics processors.
All Linux OpenGL benchmarking was facilitated using the open-source Phoronix Test Suite software for delivering automated and repeatable Linux open-source benchmarks.