Intel HD 2500 Ivy Bridge Graphics On Linux
Since the launch of Intel's Ivy Bridge processors earlier this year there have been many benchmarks of the Intel Core i7 3770K with its integrated HD 4000 graphics and then more recently have been Linux testing of the Intel Core i7 3517UE from the CompuLab Intense-PC and Intel Core i7-3615QM as found on the Apple Retina MacBook Pro. The newest Intel Ivy Bridge chip to play with at Phoronix is the Intel Core i5 3470, which bears an Intel HD 2500 graphics core. In this article are benchmarks of the Intel HD 2500 Ivy Bridge graphics with the open-source Intel Linux graphics driver stack.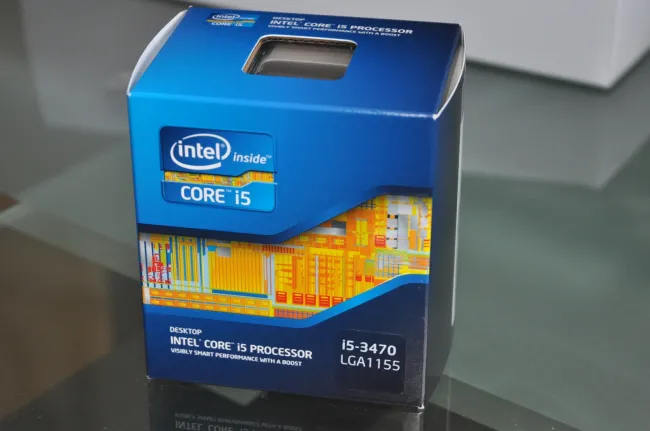 The HD 2500 graphics is Intel's low-end third-generation HD Graphics for Ivy Bridge -- similar to the Intel HD 2000 being the Sandy Bridge low-end flavor to the higher-end HD 3000 graphics. The Intel HD Graphics 2500 bear six execution units compared to sixteen execution units on the Ivy Bridge HD 4000 graphics or twelve execution units on the Sandy Bridge HD 3000 graphics. The HD 2500 graphics core can clock up to 1150MHz and aside from the lower execution count does sport similar features to the HD 4000 graphics like support for OpenGL 4.0, OpenCL 1.1, DirectX 11, VA-API video acceleration, etc.
The Intel Core i5 3470 "Ivy Bridge" processor has four physical cores (no Hyper Threading), a 3.2GHz clock speed, 3.6GHz Turbo Boost, 6MB of Smart Cache, and support for other common Ivy Bridge features like SSE4.2 and AVX. The Intel HD 2500 graphics base frequency is 650MHz with a maximum dynamic frequency of 1.1GHz. Up to three displays can be driven simultaneously with third-generation Intel HD graphics.
In this article only the HD 2500 graphics is being focused upon with the other Intel Core i5 3470 processor benchmarks, power consumption data, and other Linux information for this mid-range Ivy Bridge processor will be published on Phoronix in the coming days. The graphics are being compared to the HD 2000 graphics found on an Intel Core i5 2400S, HD 3000 graphics from an Intel Core i5 2500K, and then HD 4000 graphics from an Intel Core i7 3770K.