We Rely On Your Support: Have you heard of Phoronix Premium? It's what complements advertisements on this site for our premium ad-free service. For as little as $3 USD per month, you can help support our site while the funds generated allow us to keep doing Linux hardware reviews, performance benchmarking, maintain our community forums, and much more. You can also consider a tip via PayPal.
Intel Haswell Memory Scaling With Ubuntu 14.04 + Linux 3.13
After the recent tests of AMD's Kaveri APU with DDR3-800MHz to DDR3-2133MHz Linux memory testing and following up with AMD Kaveri DDR3-2400MHz testing on Ubuntu Linux, many Phoronix readers followed up with a request of new memory testing done on the Intel side. In this article are benchmarks of a Core i5 Haswell CPU looking at the CPU and graphics performance impact with memory frequency scaling on Ubuntu 14.04 with the Linux 3.13 kernel.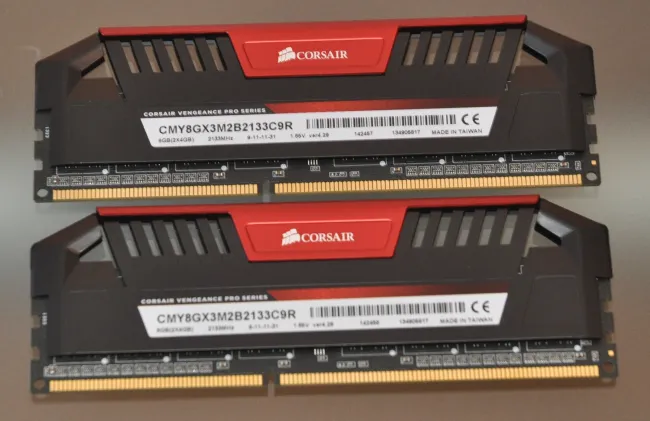 In the past we've delivered Intel memory scaling benchmarks on Linux and it hasn't been as interesting as on the AMD side where the APUs are starving for more memory bandwidth. AMD APUs will crave DDR3-2133MHz and DDR3-2400MHz memory and be able to take advantage of it where as Intel Haswell CPUs can do fine with DDR3-1600MHz memory at stock speeds. To satisfy the requests from Phoronix readers for new testing, I did some DDR3 800MHz, 1066MHz, 1333MHz, 1400MHz, and 1600MHz testing (the frequencies offered by the system) when using an Intel Core i5 4670 Haswell processor with an MSI B85M-P33 motherboard.
The system memory used during testing on the Core i5 4670 was Corsair Vengeance Pro DDR3-2133MHz 9-11-11-31 1.65V system memory in a 2 x 4GB DIMM configuration.
Ubuntu 14.04 in its current development form was used and running atop the Linux 3.13 kernel. This testing is quite straight forward and nothing too new for ardent Phoronix readers, but let's get straight to these latest results generated by the Phoronix Test Suite.