We Rely On Your Support: Did you know that the hundreds of articles written on Phoronix each month are mostly authored by one individual working insane hours? Phoronix.com doesn't have a whole news room with unlimited resources and relies upon people reading our content without blocking ads and alternatively by people subscribing to Phoronix Premium for our ad-free service with other extra features. You can also consider a tip via PayPal.
Intel Core i7 8086K Linux Performance
Intel announced the limited edition Core i7 8086K processor in June to celebrate 40 years since the introduction of the original 8086 processor that ushered in the x86 architecture. The Core i7 8086K is now widely available albeit with an apparent limited time available. This celebratory CPU is built off Intel's existing Coffeelake CPU micro-architecture but with an elevated CPU base frequency and a turbo frequency that tops out at 5.0GHz to make it the company's highest-performing mainstream desktop CPU to date.
The Core i7 8086K isn't that different from the previous flagship Core i7 8700K CPU except for its frequencies. The Core i7 8086K has a 4.0GHz base frequency compared to 3.7GHz on the i7-8700K while the maximum turbo frequency is 5.0GHz, also a 300MHz increase over the i7-8700K turbo. The i7-8086K is still a six core / twelve thread processor and with a 95 Watt TDP that matches the i7-8700K. There is also the same DDR4-2666MHz support and the same Intel UHD Graphics 630. On the downside, the i7-8086K retails for around $420 USD compared to $350~370 for the i7-8700K. Additionally, the i7-8086K goes without Intel vPRO support if that is important to you.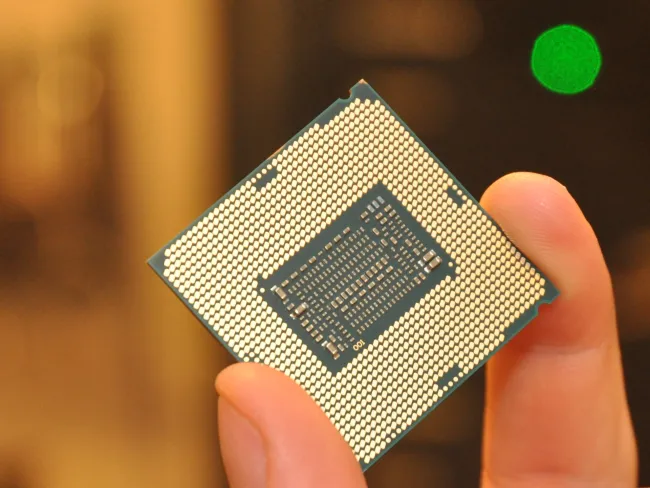 The Core i7 8086K part is unlocked for overclocking, albeit that isn't our focus at Phoronix but rather looking after the Linux support and performance. When it comes to the Linux support, Coffeelake has been in great shape on modern Linux distributions for months now. While initially it was a bit of a problem that the Coffeelake UHD Graphics weren't enabled by default on the kernel releases at the time of their debut last October, it was quickly rectified and all of the major 2018 Linux distribution releases are playing great with the latest-generation Intel hardware. In fact, in recent months the Intel Linux open-source driver developers have been getting their Cannonlake support in good order and already beginning to tackle Icelake support that will ultimately succeed the yet-to-debut Cannonlake.
The short story on the Core i7 8086K Linux support is that it should be similar to existing 8th Gen Intel Core CPUs, which is in great shape on the likes of Ubuntu 18.04 LTS, Fedora 28, Intel's very own Clear Linux, openSUSE Tumbleweed, Debian Testing, etc. Coming up soon on Phoronix will be a Linux distribution comparison of various Linux software stacks tested on the Core i7 8086K while for this initial article the tests were carried out on Ubuntu Linux.
Thanks to Intel for submitting the i7-8086K review sample to be able to provide Linux benchmarks of this limited edition, high performance desktop processor. As I only received the CPU on Monday, in this article are the preliminary performance figures compared to other current-generation Intel and AMD processors looking at the raw Linux performance as well as performance-per-Watt, AC system power consumption, performance-per-dollar and thermal numbers. Additional follow-up articles will be coming.