2012 GNOME User Survey Results
After already sharing the free response survey results, here are the results from the structured part of this year's annual GNOME User Survey.
As shared already, there were 4,494 survey submissions for this year's 2012 GNOME User Survey that was independently developed of the GNOME Foundation and Phoronix and then simply hosted on this web-site.
Fortunately, most everyone participating was familiar with the GNOME desktop.
Many of the respondents were in fact using GNOME 3.x while in second place was still a good number of people using GNOME 2. The number of people using Unity and KDE were nearly tied.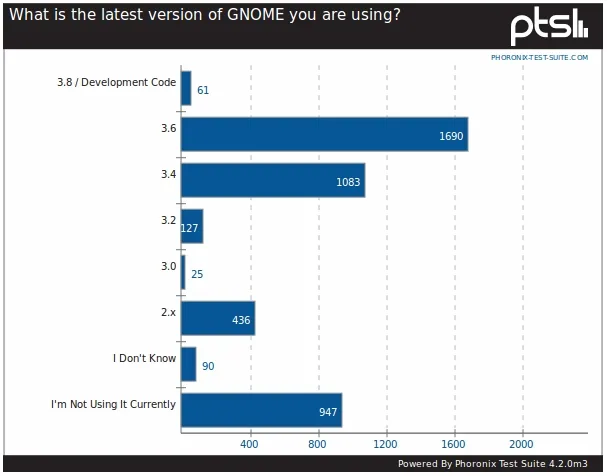 GNOME 3.6 was the most common version of the GNOME desktop deployed by those using it followed by GNOME 3.4. GNOME 3.6 was released this past September.
Most people were simply taking this survey out of their own desire to do so...
Most people heard of this survey from Phoronix followed by blogs and blog "planet" aggregation sites for developers.