We Rely On Your Support: Have you heard of Phoronix Premium? It's what complements advertisements on this site for our premium ad-free service. For as little as $3 USD per month, you can help support our site while the funds generated allow us to keep doing Linux hardware reviews, performance benchmarking, maintain our community forums, and much more. You can also consider a tip via PayPal.
Fedora 23: KDE vs. Xfce vs. GNOME vs. LXDE vs. MATE
As mentioned earlier some benchmarks to share this weekend are comparing the out-of-the-box OpenGL graphics performance on Fedora 23 when running some benchmarks under KDE Plasma, Xfce, GNOME, LXDE, and MATE.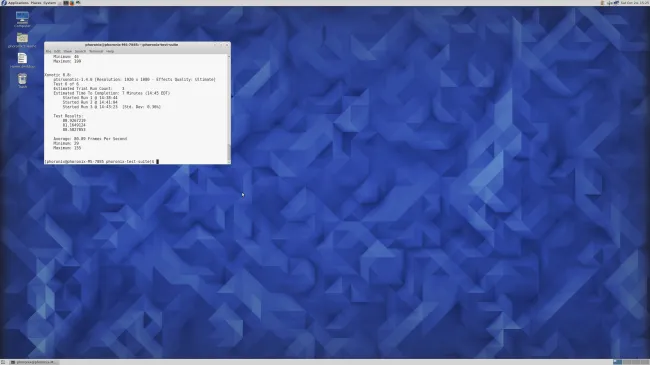 After running some other Fedora 23 benchmarks this weekend, curiosity got the best of me for running a quick desktop environment comparison on this soon-to-be-released Linux distribution. Packaged in Fedora 23 are GNOME Shell 3.18, KDE Frameworks 5.15, Xfce 4.12, LXDE 0.99, and MATE 1.10. Each of the desktops were installed from the package repository and their out-of-the-box settings utilized during testing.
The test system this time around featured a FirePro V7900 GPU, a Cayman-derived AMD graphics processor on R600g. Fedora 23 has the Linux 4.2 kernel and Mesa 11.0.3. Benchmarks for this straight-forward comparison were done via the open-source Phoronix Test Suite.