Previewing The F22 Alpha Release: Fedora 22 Is In Great Shape
The Evince Document Viewer and Eye of GNOME Image Viewer also received some UI updates during the course of the GNOME 3.15 development releases.
GNOME Software continues to be the default "app store" on Fedora.
My Fedora 22 updated build was using a snapshot of the Linux 4.0 kernel and for the graphics support there was a release candidate of Mesa 10.5.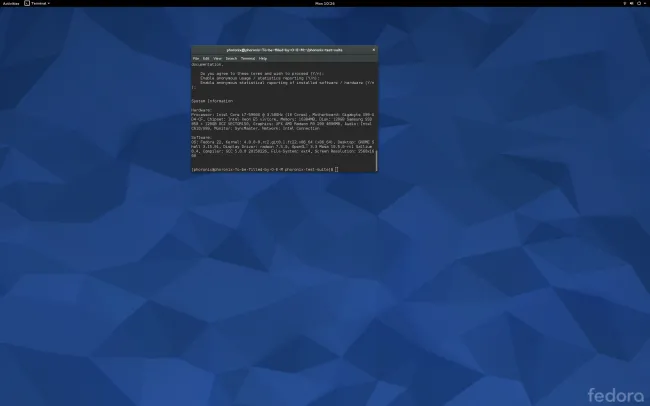 Overall the experience was quite smooth and stable over the weekend and this morning of trying out Fedora 22 on one of my test machines. Expect more Fedora 22 coverage and then performance benchmarks as the official Fedora 22 release approaches in May. Aside from the work listed and shown in this article, there's many other Fedora 22 features under the hood. My quick testing of the Fedora 22 Wayland experience was also good but aside from the log-in screen defaulting to Wayland, the actual GNOME desktop won't default to Wayland until Fedora 23.
If you enjoyed this article consider joining Phoronix Premium to view this site ad-free, multi-page articles on a single page, and other benefits. PayPal tips are also graciously accepted. Thanks for your support.