We Rely On Your Support: Did you know that you can get Phoronix Premium for under $3 per month? Try it today to view our site

ad-free, multi-page articles on a single page, and more

while the proceeds allow us to write more Linux hardware reviews.
Radeon Gallium3D OpenGL Performance From Fedora 18 To Fedora 23
For those curious how the open-source Radeon Gallium3D driver has evolved over the past three years, I benchmarked every release from Fedora 18 through Fedora 23 on the same system while looking at the OpenGL Linux performance with an AMD Cypress GPU. Here is a look at the open-source Radeon driver performance evolution on Fedora Linux.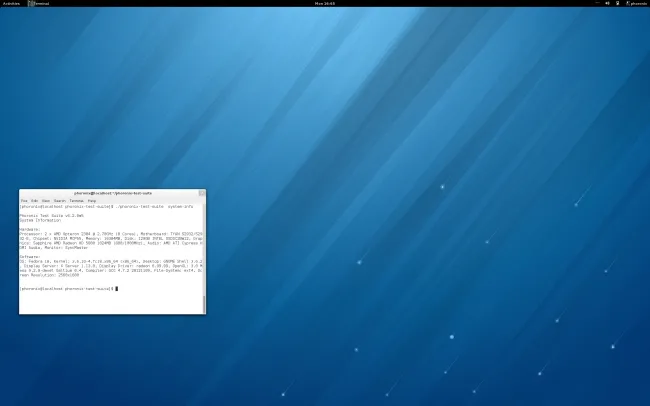 This testing is based off the recent Ubuntu 6.06 to Ubuntu 16.04 LTS benchmarking but with the tables now turned for Fedora Linux. In this article we are just looking at the open-source Radeon performance while in a follow-up article will be the general purpose benchmarks over the span of these Fedora releases. The Radeon testing ended with Fedora 18 since before that the open-source driver performance was too poor for testing; in fact, on Fedora 18 many of our OpenGL benchmarks would flat out not work with the Radeon HD 5830 being used for the benchmarking.
Clean installs were done of each release from Fedora 18 through Fedora 23 plus a final run when applying all available stable release updates available for F23 at the time of testing. The same system and Radeon HD 5830 graphics card was used during all of this benchmarking. This testing is mainly being done out of historical interest in how the R600g driver has matured from Linux 3.6 with Mesa 9.2 through Linux 4.3 with Mesa 11.1.
All of these OpenGL benchmarks on Fedora were facilitated using the open-source Phoronix Test Suite benchmarking software.