Dota 2 7.00 - Mesa 13.1-dev: OpenGL RadeonSI vs. Vulkan RADV
With the big Dota 2 7.00 update having been released at the start of the week bringing some performance changes, I have carried out a number of fresh benchmarks of Mesa 13.1-dev with AMD Radeon graphics when testing the OpenGL renderer using RadeonSI and the Vulkan renderer with RADV paired with Linux 4.9 AMDGPU. Tests on several different Radeon graphics cards.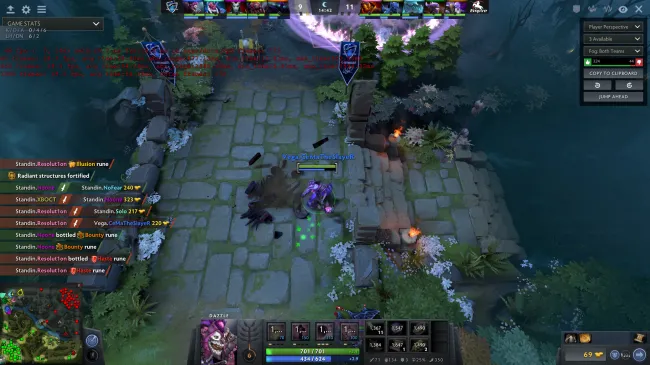 For those curious how the different Radeon graphics cards compare with the new Dota 2 7.00 and just the overall RadeonSI vs. RADV driver performance for OpenGL and Vulkan, respectively, these benchmarks are for you. With the latest Dota 2 build this week I tested both renderers at a variety of resolutions when testing a Radeon R9 285, RX 460, RX 470, RX 480, and R9 Fury as a variety of hardware supported natively by AMDGPU. (Experimental AMDGPU GCN 1.0/1.1 tests will come later.) In terms of why the Dota 2 7.00 performance changed, it doesn't appear there were any big Source 2 engine/renderer changes, but Valve did switch from using Scaleform's GL/Vulkan code for rendering the user-interface to instead using their own UI tool-kit being rendered through their same back-end as the game.
These five GCN 1.2+ graphics cards were tested with the Linux 4.9.0 kernel and Mesa 13.1-dev this week from the Padoka PPA built against AMDGPU LLVM 4.0 SVN. All of these Dota 2 benchmarks were varied out in a fully-automated and reproducible manner using the Phoronix Test Suite benchmarking software. Fresh Talos Principle GL vs. VLK benchmarks coming in a separate article and also a big end-of-year RadeonSI OpenGL performance comparison across many graphics cards will be published next week.