We Rely On Your Support: Did you know that the hundreds of articles written on Phoronix each month are mostly authored by one individual working insane hours? Phoronix.com doesn't have a whole news room with unlimited resources and relies upon people reading our content without blocking ads and alternatively by people subscribing to Phoronix Premium for our ad-free service with other extra features. You can also consider a tip via PayPal.
DiRT Rally 2.0 Linux NVIDIA vs. AMD Radeon 18-Way Steam Play Benchmarks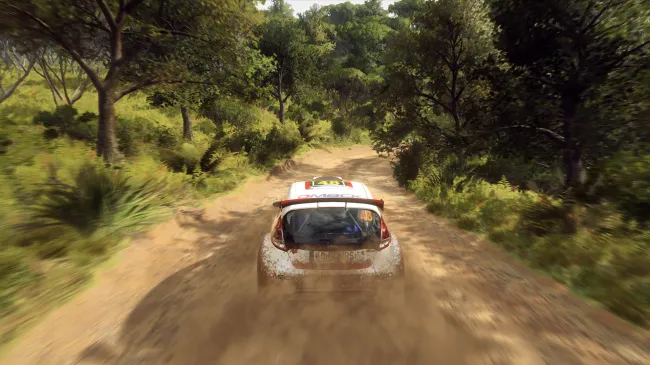 The graphics cards tested for our initial Dirt Rally 2.0 benchmarking included:
- Radeon R9 285
- Radeon R9 Fury
- Radeon RX 560
- Radeon RX 580
- Radeon RX 590
- Radeon RX Vega 56
- Radeon RX Vega 64
- GeForce GTX 980 Ti
- GeForce GTX 1060
- GeForce GTX 1070 Ti
- GeForce GTX 1080
- GeForce GTX 1080 Ti
- GeForce GTX 1660 Ti
- GeForce RTX 2060
- GeForce RTX 2070
- GeForce RTX 2080
- GeForce RTX 2080 Ti
- GeForce TITAN RTX
For the minimum supported GPU on Windows, Codemasters has a recommendation of the Radeon HD 7750 / GeForce GTX 650 Ti or newer but they recommend at least a Radeon RX Vega 56 or GeForce GTX 1070. On the Linux side obviously there isn't any official requirements for Steam Play, but at least a AMD GCN 1.2 or NVIDIA Kepler graphics card would be recommended for having working Vulkan support in order to enjoy DXVK for mapping Direct3D to Vulkan.
Notably absent was the Radeon VII, which has regressed recently and hitting some stability problems not isolated to this game, but once that's addressed, will deliver some of those results. Now let's get off to the races and see how the NVIDIA vs. AMD Linux gaming performance is looking for this latest AAA game on Linux via Steam Play. Benchmarks via the Phoronix Test Suite.