We Rely On Your Support: Did you know that the hundreds of articles written on Phoronix each month are mostly authored by one individual working insane hours? Phoronix.com doesn't have a whole news room with unlimited resources and relies upon people reading our content without blocking ads and alternatively by people subscribing to Phoronix Premium for our ad-free service with other extra features. You can also consider a tip via PayPal.
Follow-Up Tests For DIRT Showdown On Linux With AMD vs. NVIDIA
Yesterday I published the results of a 14-way graphics card comparison for AMD vs. NVIDIA Linux performance on DiRT Showdown, the latest AAA game to be ported over to Linux a few years after its Windows debut. This game was ported by Virtual Programming and utilizes their eON wrapper. In this article are more AMD vs. NVIDIA GPU tests on Ubuntu Linux for this game with slightly more demanding settings plus looking at the CPU and GPU utilization.
Those initial tests were running DiRT Showdown on the AMD/NVIDIA proprietary drivers at 1080p for low, high, and ultra image quality settings. Sadly the game on Steam for Linux didn't want to run at 4K, so the tests could just be done at 1080p. With the ultra image quality settings, the results yesterday still seemed to be rather CPU limited, so I set onto making the game more demanding graphically.
With the game's pre-set graphical quality settings, it doesn't change the multi-sample anti-aliasing (MSAA) value but that is toggled independently. Thus I updated the OpenBenchmarking.org test profile rather than keeping it at 2x MSAA, there's now an exposed option when running it via the Phoronix Test Suite for 2 / 4 / 8 x MSAA.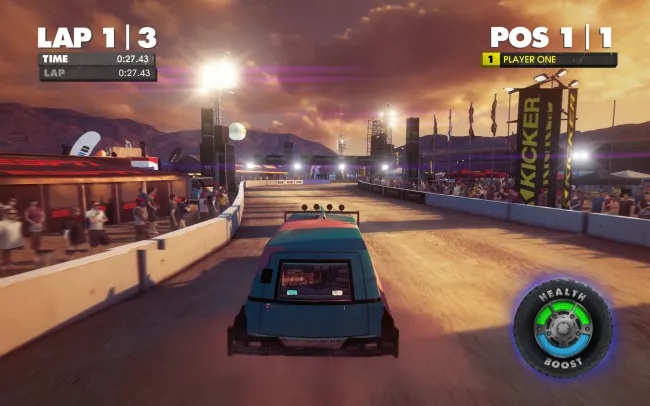 So for pushing the graphics a bit further, I re-ran the game on most of the graphics cards from the original comparison with now running the test at 1080p for ultra image quality settings and 8x MSAA. The rest of the system hardware/software remained the same as from yesterday's comparison, see that earlier article for more background information and details.
Following the more demanding test, I ran the more demanding test once more via the Phoronix Test Suite while having the MONITOR=all environment variable set so the Phoronix Test Suite would monitor the values for all detected Phodevi (Phoronix Device Interface) hardware/software sensors. This was done with the high-end AMD and NVIDIA GPUs to primarily look at the GPU and CPU usage while running DiRT Showdown with ultra image quality settings and 8x MSAA.
Before getting any further, if you appreciate all of our Linux benchmarking and hardware reviews at Phoronix.com -- most of which are exclusive for Linux -- please consider supporting our work by subscribing to Phoronix Premium or making a PayPal tip. Premium access provides an ad-free version of the site while being able to view multi-page articles (like this article) on a single page.