Dell XPS 13 Kabylake Makes For A Great Linux Laptop
When it comes to new laptops for the summer of 2018 that are Linux-friendly, the latest-generation Dell XPS 13 with Intel Kabylake-R processor ranks high on that list. Recent in upgrading my main production workstation, I decided to go with the Dell XPS 13 9370 while using Fedora Workstation 28 and it's been a phenomenal combination. Here are my thoughts on the current Dell XPS 13 as well as some benchmarks and other information.
With no competitive AMD Raven Ridge laptops hitting the market yet in terms of performance / build quality / price and all of the problems we've had with Raven desktop hardware on Linux in the months prior, it ended up simplifying the situation when looking for a new 2018 production laptop. As well, with Intel Cannonlake CPUs still continuing to be far out on the horizon aside from the dual-core Core i3-8121U, it basically leaves the Kabylake CPUs for the time being. The laptop I opted for is the Dell XPS 13 9370 with features the Intel Core i7 8550U Kabylake-R processor that is quad-core plus Hyper Threading and features a 1.8GHz base frequency with 4.0GHz turbo frequency and UHD Graphics 620.
The Dell XPS 13 9370 additionally features 8GB of LPDDR3 memory, which is sufficient for my email/browser/writing/light-development purposes with having plenty of beefy workstations around for my more demanding work, a 256GB NVMe SSD, and a 13.3-inch 1080p IPS panel. There are also the current-generation Dell XPS 13 options with up to 16GB of RAM, 512GB~1TB storage, and a UHD 4K display option too. The Dell XPS 13 9370 as I procured it for was $1299 USD.
There is, of course, the Dell XPS Developer Edition models that come preloaded with Ubuntu 16.04 (or just in the past few days, Ubuntu 18.04). Though for my purposes I went with the Dell XPS 13 preloaded with Windows 10 due to running some benchmarks there prior to wiping the disk, faster shipping time going from B&H Photo Video over Dell.com, and running Fedora Workstation as my preferred main OS rather than Ubuntu.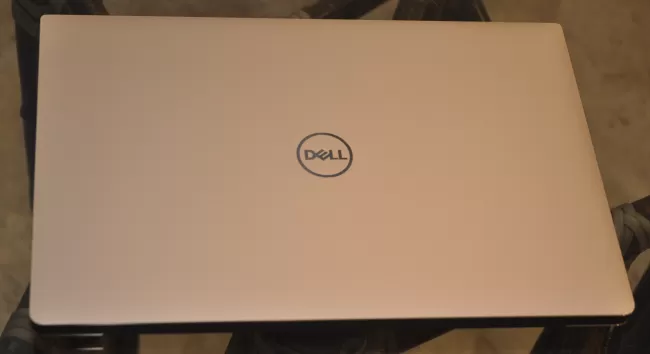 Ports on the Dell XPS 13 9370 include two Thunderbolt 3 USB Type-C, one USB 3.1 Gen 1 Type-C connector, one 3.5mm headphone output, and SD card slot. The Thunderbolt/USB-C ports support power delivery as well as DisplayPort.
The dimensions on this laptop come in at 11.9 x 0.3 x 7.8 inches (30.2 x 0.8 x 19.8 cm) and a weight of 2.6 lbs / 1.2 kg. Unlike many thin laptops these days, the Dell XPS 13 does fortunately still offer a built-in Kensington lock slot.
The Dell 13.3-inch display was bright (400 cd/m2) and worked well with its "InfinityEdge" display that has just a 4mm wide bezel. The web camera on this laptop supports 720p video.
The touchpad worked great on the device under Linux with no issues encountered. Similarly, the backlit keyboard worked well and I had no issues with its layout.
The Dell XPS 13 9370 features a 52 Wh battery and under Fedora Workstation 28 was enough to get 8+ hours of battery life when using Thunderbird, Firefox, and GNOME Terminal. I ended up having enough battery during 8+ hour flights last week without coming in short for real-world light office/desktop use. The Dell XPS 13 9370 also was light enough carrying it around all day, the build quality was largely comparable to the ThinkPads I've long relied upon over the years, and all-around worked out well.