Dell XPS 13: Windows 10 vs. Linux Distribution Benchmarks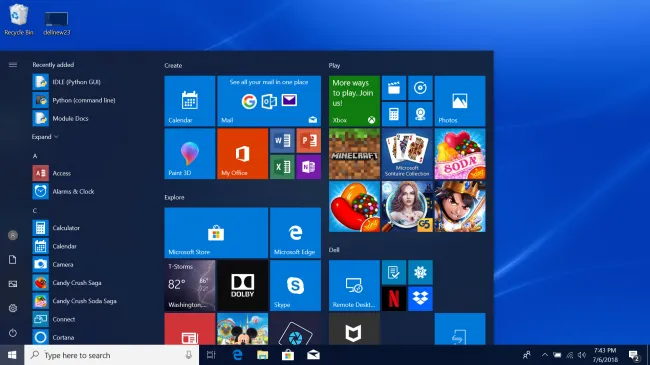 Recently I have published benchmarks looking at Windows Server and FreeBSD against eight Linux distributions as well as a 9-way Linux desktop OS benchmark comparison while the latest in this string of fresh Linux distribution benchmarks is looking at the Linux laptop performance impact, if any, between these operating systems. Up for this benchmarking dance was Microsoft Windows 10, Windows 10 when running Ubuntu 18.04 via WSL, Ubuntu 18.04 itself, Fedora Workstation 28, openSUSE Tumbleweed, and Clear Linux.
For this Linux laptop benchmarking was the current-generation Dell XPS 13 XPS9370-7002SLV. This XPS 13.3-inch 1080p laptop features the Intel Core i7 8550U Kabylake-R (quad-core + HT) processor with UHD Graphics 620, 2 x 4GB RAM, and a 256GB PM961 NVMe SSD. Preloaded on the Windows version of the Dell XPS 13 was Windows 10 Home with all available updates as of the testing time, which was then followed by running the tests under Ubuntu 18.04 WSL (Windows Subsystem for Linux) with the tests that can run under this compatibility layer, followed by freshly wiping the laptop and proceeding to benchmark some of the popular laptop-friendly Linux distributions.
The Linux distributions tested were Ubuntu 18.04 LTS, Fedora Workstation 28, openSUSE Tumbleweed, and Clear Linux 23600 in their out-of-the-box / factory state. A variety of benchmarks were run for reference purposes across these operating systems. These tests are mostly being published for reference purposes if curious about the Windows vs. Linux or particular Linux distribution performance from the popular Dell XPS 13 notebook.
In case you missed it from last week was the Windows 10 vs. Linux power consumption on this laptop. Other Linux tests from this Dell XPS9370 are forthcoming on Phoronix. All of these benchmarks were carried out using the Phoronix Test Suite.