We Rely On Your Support: Did you know that you can get Phoronix Premium for under $3 per month? Try it today to view our site

ad-free, multi-page articles on a single page, and more

while the proceeds allow us to write more Linux hardware reviews.
DebConf 12: Linux Gaming, Mobile, 64-bit ARMv8 Planning
The DebConf 12 developer summit ended on Saturday in Managua. Here is a recap of the prominent Debian Linux and open-source discussions that took place in Nicaragua's capitol for the past week.
This year's annual Debian development summit was held at the Universidad Centroamericana in the middle of Managua, Nicaragua. The university venue itself was nice, but immediately outside of the venue, well, it was an interesting choice of location.

In front of the DebConf 12 venue.
Turnout to the event was understandably quite low. I stayed there from Sunday to Thursday; evidently, as the event neared its end the attendance was degrading even more. From one of my Eucalyptus contacts that was at the event, "I am cutting my trip short too and heading back tomorrow. It has pretty much died here."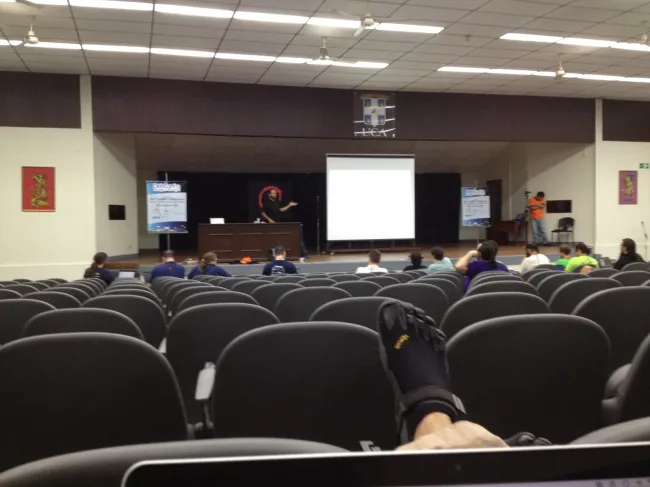 At least though there were a few interesting discussions to make the event and travel somewhat worth while.