We Rely On Your Support: Did you know that the hundreds of articles written on Phoronix each month are mostly authored by one individual working insane hours? Phoronix.com doesn't have a whole news room with unlimited resources and relies upon people reading our content without blocking ads and alternatively by people subscribing to Phoronix Premium for our ad-free service with other extra features. You can also consider a tip via PayPal.
CompuLab IPC3, Testing 10 Mini PCs / Small Form Factor Linux PCs
All of these systems were cleanly installed with Ubuntu 17.10 x86_64 and tested with its default Mesa 17.2.2, Linux 4.13 kernel, GNOME Shell 3.26.1 with Wayland, GCC 7.2.0, and EXT4 file-system. And a bit about the each of them:
CompuLab IPC2 is the previous-generation IPC from the Haswell days. The IPC2 tested has a Core i7 4600U mobile processor, 8GB RAM, 120GB Micron SSD, and the onboard Haswell graphics.
CompuLab IPC marks the original Intense-PC. This fanless PC has a Core i7 3517UE Ivy Bridge processor, 8GB RAM, 500GB Hitachi HDD, and IvyBridge mobile graphics.
CompuLab Fitlet is the lone AMD SoC system for testing at this time. This has the now aging AMD A10 Micro-6700T SoC with Radeon R6 graphics, 4GB RAM, and 64GB SanDisk SSD. This Kabini era system is also the smallest system tested and is again another passively-cooled CompuLab creation with a metal enclosure.
The MSI MS-B1421 Cubi is a Kabylake-era system about the size of an Intel NUC. This system has a Core i5 7200U Kabylake processor with HD Graphics 620, quite similar to this Core i5 7500U IPC3. This system has 8GB of RAM and 256GB Samsung SSD.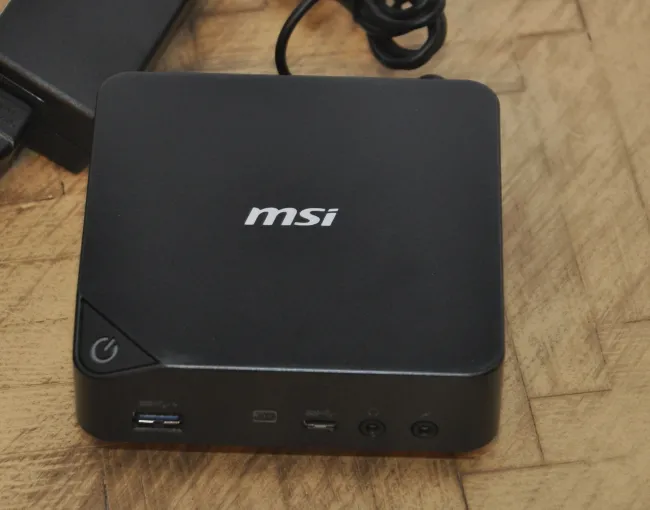 For those into Apple Mac Minis, I also included the Mac Mini 7,1 model that features the Haswell Core i5 4278U processor with Haswell graphics, 8GB RAM, and 1TB HDD.