Turning A Basement Into A Big Linux Server Room
So far there's been no cooling-related issues with this basement server farm. During construction, I did expand the side of one of the cold air return vents in the basement so that more of the (warm) air will be pulled out of there. There's also two vents in the ceiling for air conditioning during the summer months. The high-efficiency furnace is also set to run its fan constantly for keeping the air circulating throughout the house regardless of whether the heat/AC is on. So far it's all panning out well.
I had to wait until late in the project to do it due to the weather and wanting a warm temperature for the concrete work, but I also installed glass block windows for extra security -- beyond extra safeguards covering the window wells.
The temperature in the server farm is generally around 70~75F. The humidity level is also fine; during the summer months will likely be adding a dehumidifier.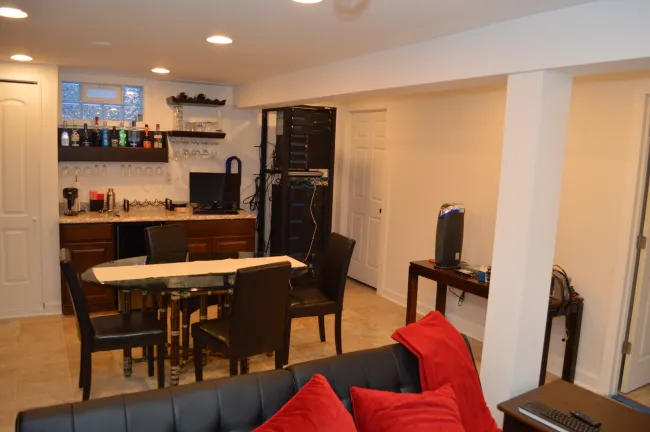 It's been a couple weeks since the first of the systems were powered on and everything is panning out well so far.
The wife is also happy with the outcome given what the basement looked like before hand. The cabling on the racks could be a bit better managed, albeit there's only so much time in the day...