Turning A Basement Into A Big Linux Server Room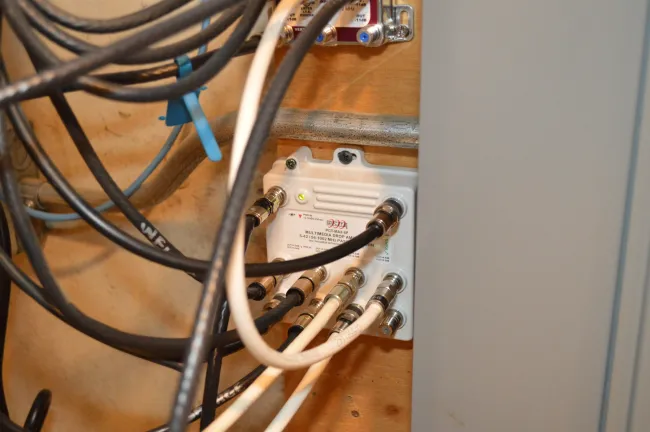 Previously the coax splitter was passive, but with adding a few more cable TV jacks, I added in this cable TV amplifier/splitter to boost the signal.
By this point I had all of the extra framing done, stone wool insulation on the interior walls, etc.
While having the ceiling opened up, it was also the time to upgrade to a power-vented, high-efficiency water heater so it could be easy to position the PVC exhaust pipe through the joices.
Finally, time for dry wall!
With the ceiling framing all being 16~18 inch on center, half-inch drywall could be used for both the walls and ceiling.