We Rely On Your Support: If you would like to support Phoronix this autumn during these challenging times, you can enjoy our "Oktoberfest" sale... Phoronix Premium is available at a discounted rate for the rest of September. Learn more with the the 2021 Oktoberfest special.
Preview: Intel's Open-Source Driver Can Beat Mac OS X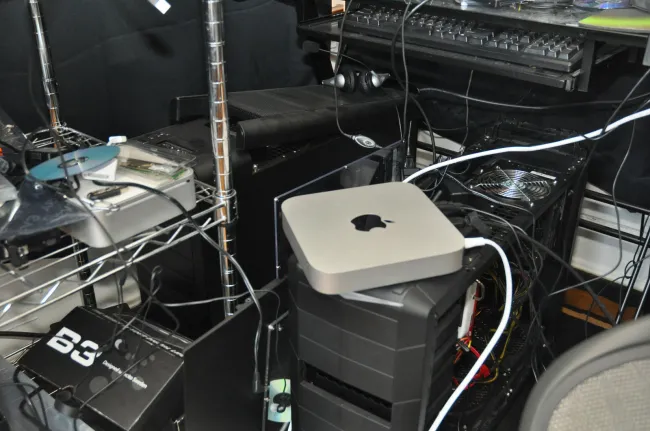 The Mid 2011 Apple Mac Mini boasts Intel HD 3000 "Sandy Bridge" graphics from an Intel Core i5 2415M CPU. This Core i5 Sandy Bridge has two cores plus Hyper Threading, 2.3GHz base frequency, and 2.9GHz Turbo Boost frequency. There is 3MB of Smart Cache, 650MHz graphics base frequency, 1300MHz graphics maximum dynamic frequency, and the CPU has a 35 Watt TDP. Mac OS X 10.7.0 and Mac OS X 10.7.2 were tested in their stock configurations. Ubuntu 11.10 was also tested in its stock configuration before pulling in the latest open-source code.
Ubuntu 11.10 uses the Linux 3.0 kernel, xf86-video-intel 2.15.901, and Mesa 7.11 by default as its Intel graphics stack. The stack pulled in from Git was the Linux 3.2.1 stable kernel, xf86-video-intel 2.17 Git master, and Mesa 8.0-devel from Git a few days ago. Mesa 8.0 is the release that introduces support for most of OpenGL 3.0 along with GL Shading Language (GLSL 1.30) for Intel Sandy Bridge hardware.