We Rely On Your Support: Did you know that the hundreds of articles written on Phoronix each month are mostly authored by one individual working insane hours? Phoronix.com doesn't have a whole news room with unlimited resources and relies upon people reading our content without blocking ads and alternatively by people subscribing to Phoronix Premium for our ad-free service with other extra features. You can also consider a tip via PayPal.
NVIDIA vs. AMD 2D Performance Benchmarks
Yesterday on Phoronix we had benchmarks of high-end NVIDIA and AMD GPUs when looking at the Linux OpenGL performance on the proprietary drivers. For those more concerned about the 2D performance of the modern GeForce and Radeon graphics cards, here's some benchmarks for you.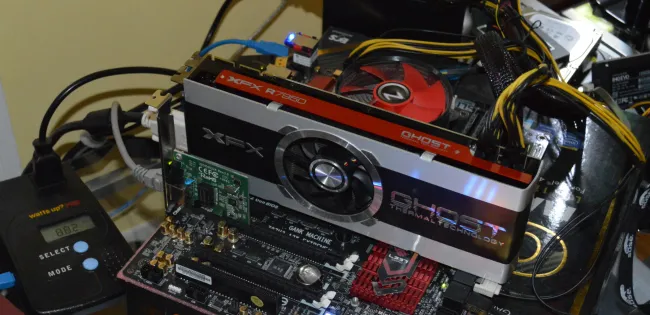 With the latest NVIDIA 337.19 Beta and Catalyst 14.4 Linux graphics drivers we have looked at the 2D Linux performance in a few popular desktop benchmarks via the Phoronix Test Suite. Again, we were testing the newer/higher-end graphics cards we had available, which included the GeForce GTX 680, GTX 750 Ti, GTX 770, GTX 780 Ti, and GTX TITAN on the NVIDIA side. On the AMD side was the Radeon HD 7950, R9 270X, and R9 290.
Ubuntu 14.04 LTS x86_64 was the base operating system with the Linux 3.13 kernel for the Intel Core i7 4770K system where the testing took place. This testing is quite simple and straight-forward so let's jump straight to the results. If you wish to compare your own system's 2D performance to the data we're about to share, it's a simple matter of installing the Phoronix Test Suite and then running phoronix-test-suite benchmark 1405216-KH-2DHIGHEND68.