Triple-display Eyefinity technology is supported on the FirePro V4900 workstation graphics card via dual DisplayPort 1.2 outputs and a single double-link DVI output.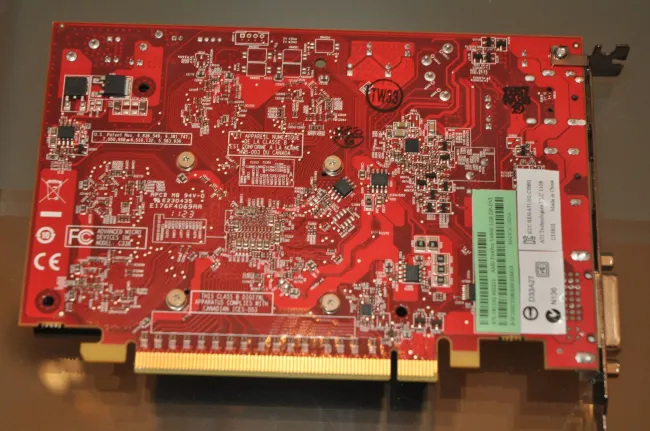 The FirePro V4900 does not require any external 6-pin PCI Express power connector. There is also no CrossFire connector on the V4900, but that is not a huge loss under Linux.
When booting up the AMD FirePro V4900 to a clean installation of Ubuntu 11.10, to some surprise even the open-source driver stack as found in Oneiric was working already for this Turks workstation GPU. This is with the Linux 3.0 kernel and Mesa 7.11 where there was KMS and the Gallium3D driver working out of the box. There is existing open-source Northern Islands / Cayman GPU support in the Linux world, but it's just a bit surprising the PCI ID for this new graphics card managed to sneak in already.