We Rely On Your Support: Have you heard of Phoronix Premium? It's what complements advertisements on this site for our premium ad-free service. For as little as $3 USD per month, you can help support our site while the funds generated allow us to keep doing Linux hardware reviews, performance benchmarking, maintain our community forums, and much more. You can also consider a tip via PayPal.
AMD FirePro V4800 & FirePro V7800
The ATI FirePro V7800 is a very long graphics card and its heatsink and shroud cover the entire PCB, but unlike the FirePro V8800, it only occupies a single expansion slot.
The FirePro V7800 requires a single 6-pin PCI-E power connector for operation. The V7800 also boasts CrossFire connectors and Framelock/Genlock support.
The display connections on the FirePro V7800 include two DisplayPort and one DVI connector.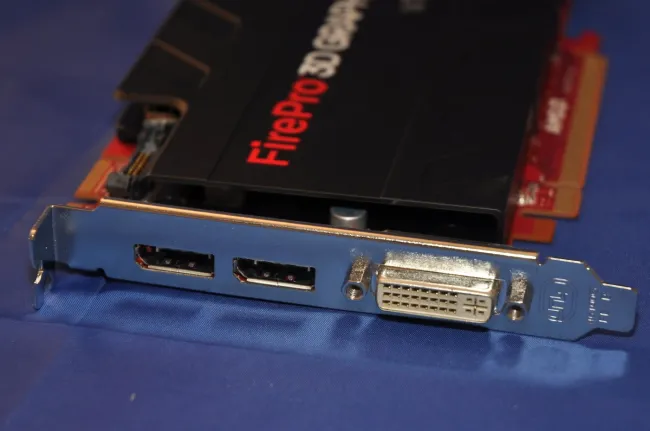 There are eight memory ICs on the back of the FirePro V7800, Samsung also makes them, and have the same part number as the V4800: K4G10325FE-HC05.