Birthday! This week marks 16 years since starting Phoronix.com and 12 years since the open-source development of the Phoronix Test Suite began. If you like all that is done here for Linux/open-source news and benchmarking, consider making use of our birthday special to join Phoronix Premium.
AMD Threadripper 2990WX Linux Benchmarks: The 32-Core / 64-Thread Beast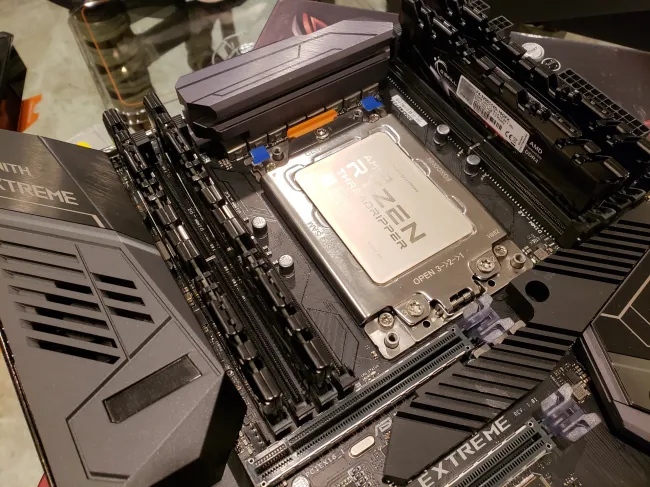 Our thermal results with the Threadripper 2990WX will be coming out in its own article shortly given the interest there and testing a range of different coolers, but long story short, air cooling is still very much do-able for this 250 Watt TDP rated processor while if you intend to overclock this 32-core CPU you will definitely want to go with water cooling. See our 2990WX thermal benchmarks with five heatsinks and two water coolers for more details.
Overall, the AMD Threadripper 2990WX is a terrific offering for those engaging in heavily threaded workloads whether it be for a software development workstation with frequent code compilation, CPU-based rendering in Blender or other professional applications, carrying out OpenMP/MPI-threaded scientific workloads, or a range of other multi-threaded workloads or a lot of multi-tasking in programs like GIMP, Darktable, and other workstation applications.
While the Threadripper 2990WX may seem like a lot -- and it is -- it's actually with great value as shown by our performance-per-dollar results. For 32-cores / 64-threads at $1799 USD, consumers are getting a lot of performance potential and right now it blows the Core i9 7980XE out of the water in not only raw performance and performance-per-dollar. Intel will definitely need to respond before potentially losing much market-share in the HEDT space. The Threadripper 2990WX has also proven to be very competitive in performance-per-Watt to round out this offering.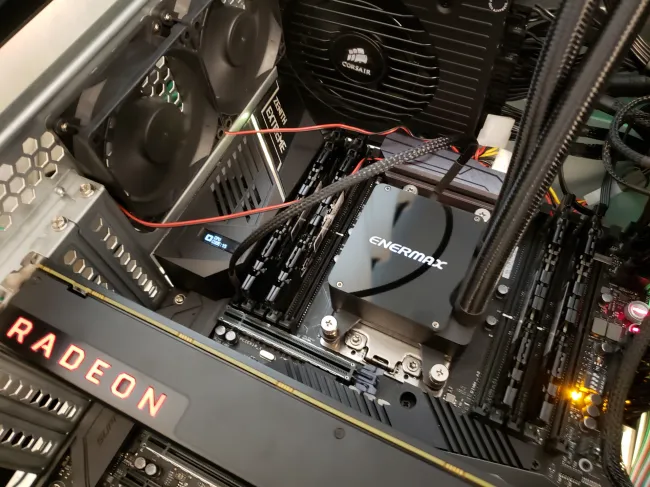 Overall, the AMD Threadripper 2990WX is a very capable high-end desktop/workstation offering with enormous potential. The 2990WX works great under Linux -- and should under most any recent Linux distribution -- and in the days ahead we'll be running plenty more benchmarks on this powerful processor. Thanks to AMD for supply the Threadripper 2 review samples for allowing this launch-day Linux benchmarking.
With the Phoronix Test Suite being open-source and designed to be reproducible and delivery fully-automated benchmarking, it is very easy to see how your own Linux system(s) compare to the Intel/AMD Linux CPU benchmarks shown in this article. With the Phoronix Test Suite on your Linux/BSD/macOS system, simply run phoronix-test-suite benchmark 1808115-RA-THREADRIP08 for your own fully-automated, side-by-side benchmarking comparison against the results in this article from test installation to test execution and result analysis.
If you enjoyed this article consider joining Phoronix Premium to view this site ad-free, multi-page articles on a single page, and other benefits. PayPal tips are also graciously accepted. Thanks for your support.