Trying Out The BSDs & OpenIndiana On AMD EPYC + Tyan 2U Server
We have begun in delivering many Linux benchmarks of AMD EPYC, but for those of you interested in the BSD operating systems or even the "open-source Solaris" Illumos/OpenIndiana, I have run some basic tests the past few days using the high-end EPYC 7601 64-thread processor on the TYAN Transport SX TN70A-B8026.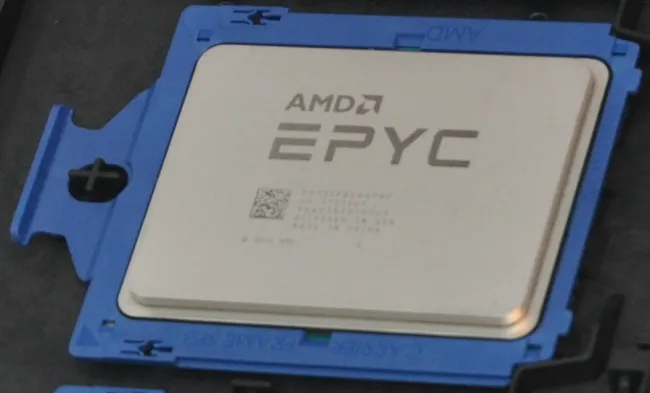 Following the recent Fedora / Ubuntu / CentOS / openSUSE / Debian / Clear / Antergos tests on EPYC, I set out to try a few of the BSDs to see that they would work on AMD EPYC as well as OpenIndiana. Overall, the BSDs played well and was honestly surprised considering they don't always get along with brand new hardware often times, with many of the BSDs not having anywhere close to the manpower of the Linux development community.
The highlights of my BSD testing with the AMD EPYC 7601 + TYAN Transport SX TN70A-B8026 come down to:
FreeBSD 11.1 - Using the text-based installer of the FreeBSD 11.1 x86_64 USB image had worked out fine on this Tyan 2U server with the EPYC processor. This was my first time testing out BSDs on EPYC and everything worked well. Similar to Linux lacking Zen CPU thermal reporting until the next kernel cycle (Linux 4.15), FreeBSD developers only landed their Zen temperature reporting support in September for their next release. Though with the EPYC 7601 in all of the conditions tested so far within the TN70A-B8026 barebones server we have not run into any thermal issues to speak of.
TrueOS Stable - The FreeBSD-derived operating system formerly known as PC-BSD had played well with this system. It's not to much surprise considering TrueOS is currently based on FreeBSD 12.0-CURRENT. Even booting to the TrueOS desktop GUI (Lumina) had worked out fine with the AST2500-powered display. So those eyeing a EPYC-Tyan server setup it doesn't look like you will have many problems to experience.
DragonFlyBSD 4.8.1 - The current DragonFly 4.8.1 stable release had also worked fine on this system with no issues to report.
DragonFlyBSD 5.0 RC2 - The next DragonFly release is coming soon. Unfortunately, when booting the USB-based RC2 image, the system would immediately reboot. But this appears to be some issue that is not EPYC specific as I have encountered this behavior with other (Intel) systems too. So no tests today with DragonFlyBSD 5.0 RC2 with the new HAMMER2 file-system option, but the current stable release is working and hopefully this issue will be resolved ahead of the 5.0.0 debut.
OpenBSD 6.2 - OpenBSD 6.2 was released on Monday. OpenBSD 6.2's USB image does boot successfully. However, there was an installer/mirror issue where I wasn't able to obtain some of the packages, so I couldn't proceed with a full install of it. But with the kernel working out fine to boot from the USB file-system, it should play fine with EPYC.
Lastly for this testing I tried the latest release of OpenIndiana Hipster. This OpenSolaris/Illumos-derived operating system had booted fine all the way into its GNOME2 desktop. Seeing it boot all the way to the desktop fine came as a surprise to me as normally with new hardware in recent years using OpenIndiana has generally been unsuccessful in my tests. While it was working, the NVMe SSD storage was not working so the installation could not proceed. OpenIndiana has offered an NVMe driver since 2015, but its support still appears to be in flux. But at least the Ethernet and other system functionality was working.
Overall, sans the few ordinary BSD hiccups, was pleased with the BSDs working out well on the EPYC 7601 + TYAN Transport SX TN70A-B8026 working well especially with FreeBSD/TrueOS working seemingly flawless, given that with the BSDs we tend to see more hardware compatibility issues with newer products especially in the case of entirely new platforms, but great to see EPYC and this TYAN server running nicely. There were also no stability issues to report when running some benchmarks.