We Rely On Your Support: Have you heard of Phoronix Premium? It's what complements advertisements on this site for our premium ad-free service. For as little as $3 USD per month, you can help support our site while the funds generated allow us to keep doing Linux hardware reviews, performance benchmarking, maintain our community forums, and much more. You can also consider a tip via PayPal.
Where AMD's Catalyst Driver Does The Best On Linux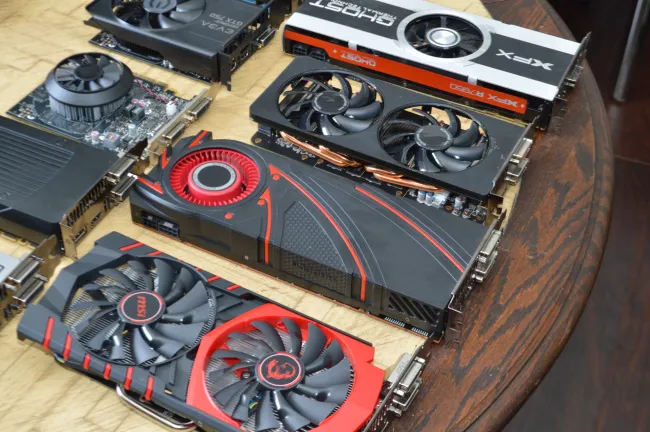 On the following pages are some fresh LuxMark OpenCL results when tested on the same fifteen graphics cards as the earlier comparison.
NVIDIA GeForce GTX 680 2048MB
eVGA NVIDIA GeForce GTX 750 1024MB
NVIDIA GeForce GTX 750 Ti 2048MB
NVIDIA GeForce GTX 760 2048MB
NVIDIA GeForce GTX 780 Ti 3072MB
eVGA NVIDIA GeForce GTX 960 2048MB
eVGA NVIDIA GeForce GTX 970 4096MB
NVIDIA GeForce GTX 980 4096MB
NVIDIA GeForce GTX 980 Ti 6144MB
NVIDIA GeForce GTX TITAN 6144MB
NVIDIA GeForce GTX TITAN X 12288MB
XFX AMD Radeon HD 7950 3072MB
XFX AMD Radeon R9 285 2048MB
XFX AMD Radeon R9 290 4096MB
MSI AMD Radeon R7 370 4096MB
As explained in that earlier article, unfortunately there are few AMD Radeon cards tested in relation to NVIDIA graphics cards. NVIDIA and their partners continue sending out Linux review samples on nearly all of their graphics cards while AMD hasn't in a few years and thus the Radeon selection is largely limited to the graphics cards I purchase. Coming next week at least will be some OpenGL/OpenCL Linux benchmarks for the AMD Radeon R9 Fury with that being my latest AMD GPU purchase.
The Radeon GPUs were tested on Catalyst 15.7 while the GeForce GPUs were tested on the NVIDIA 352.21 driver. All benchmarks happened from the same system running Ubuntu 15.04 x86_64 with the Linux 3.19 kernel. All benchmarks were performed using the Phoronix Test Suite.