Initial Hands-On With The Passively-Cooled Airtop PC Boasting A Core i7 & GTX 950
More from the Seek Thermal Android tablet thermal imager: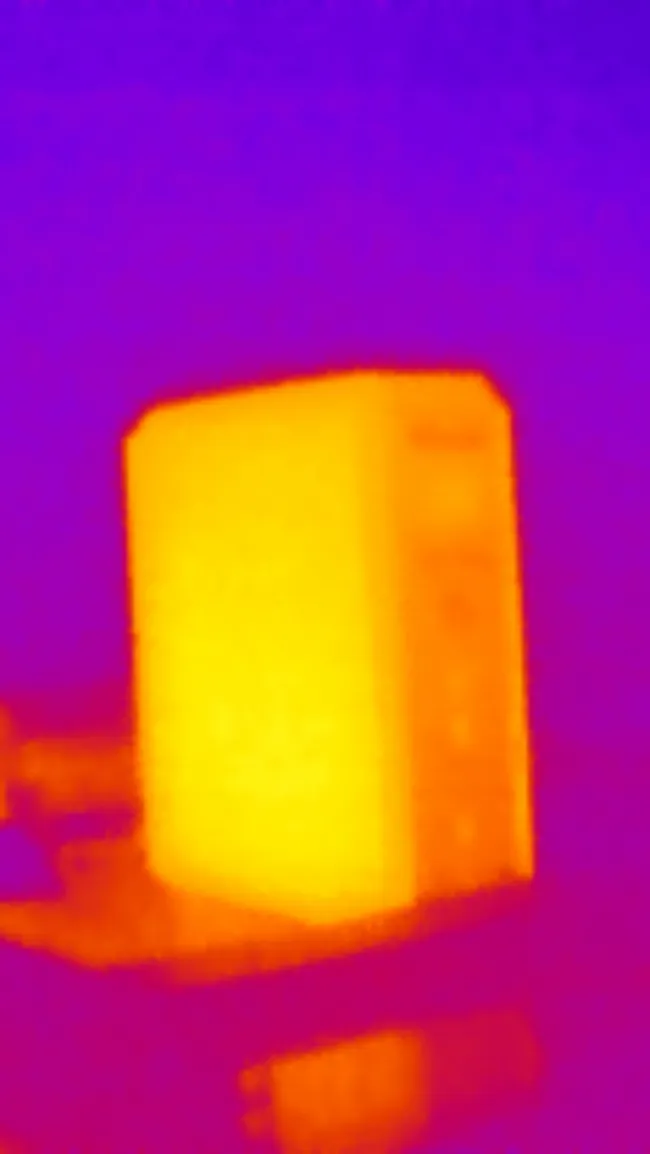 And a look at it when the system was running with its side panel open.
Overall, so far the Airtop PC is working out quite well for offering some beefy (Core i7 5775C + GeForce GTX 950) performance while being completely silent without any fan.
Stay tuned to learn a lot more about the Airtop PC in the days ahead with our Linux testing. If you want to check out the product specs, pricing, etc, visit Airtop-PC.com.