Initial Hands-On With The Passively-Cooled Airtop PC Boasting A Core i7 & GTX 950
Preloaded on my review unit was Linux Mint. Unfortunately I don't have too much information to share due to testing it for a few hours, but indeed is completely silent and performant.
I did already run a few Phoronix Test Suite benchmarks. You can see all of the initial test data via this OpenBenchmarking.org result file.
During a variety of CPU and GPU tests, the GPU and CPU temperatures were monitored. The CPU temperature ranged from 34°C to 80°C while it averaged out to 55.5°C. This is quite fine for the Core i7 5775C and keep in mind this monitoring was done during the most demanding benchmarks. As seen by the graphics, when running various Linux games, the average temperature was only around 40°C.
The GeForce GTX 950 temperature meanwhile ranged from 31°C to 81°C with an average of 52°C. It was running around 60C and higher while running Linux OpenGL games but when idling and the CPU had its chance to be busy, the GTX 950 core temperature dropped back down to around 40C. Again, you can dig through initial performance and thermal data via this result file. The initial data is quite promising.
Via the Seek Thermal that turns Android phones/tablets into a thermal imager I did capture a few pictures after the system had been running for a while: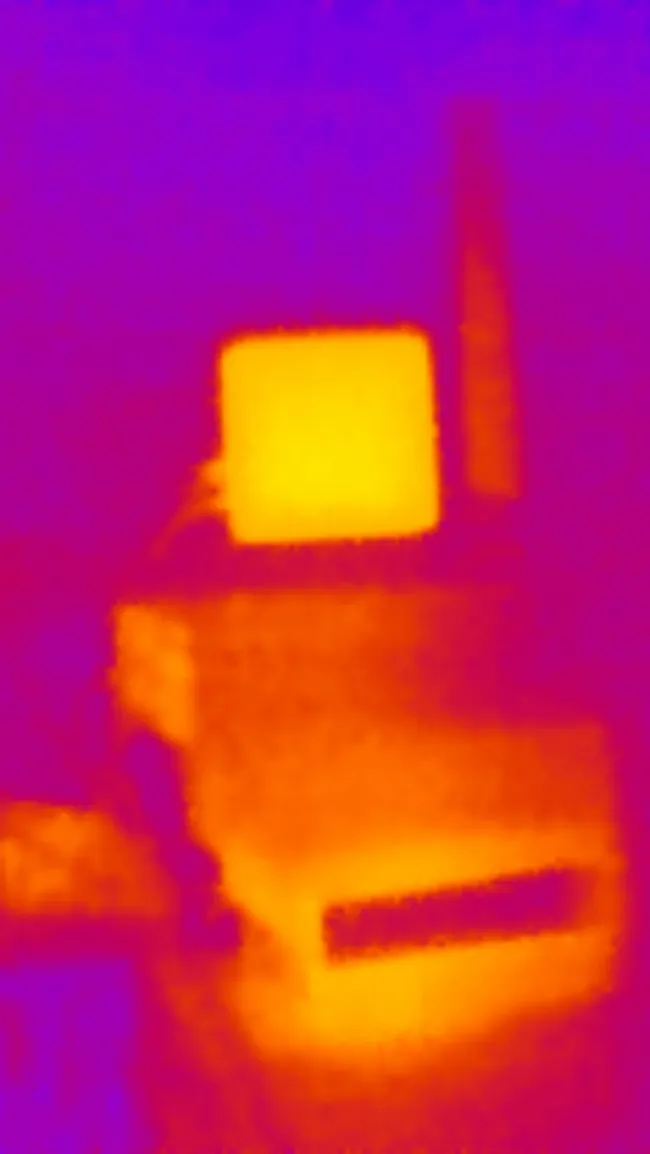 The system is only a bit warmer than the actively-cooled 4U systems running in the rack...