ADATA SU800 128GB SSD On Linux
Needing to replace a failed hard drive in one of our server room benchmark systems, I decided to try out the ADATA SU800 as something new. It's an affordable SATA 3.0 SSD and in not trying out an ADATA SSD in a while, I decided to purchase this one and run some benchmarks on it prior to commissioning it to its new home.
This particular system where the HDD is being replaced doesn't run any disk/file-system workloads, hence why there was just an old HDD in there and now why an affordable SATA 3.0 SSD is sufficient. The ADATA SU800 is rated for sequential reads up to 560MB/s and sequential writes up to 300MB/s and carries all of the other features of other consumer Serial ATA 3.0 solid-state drives.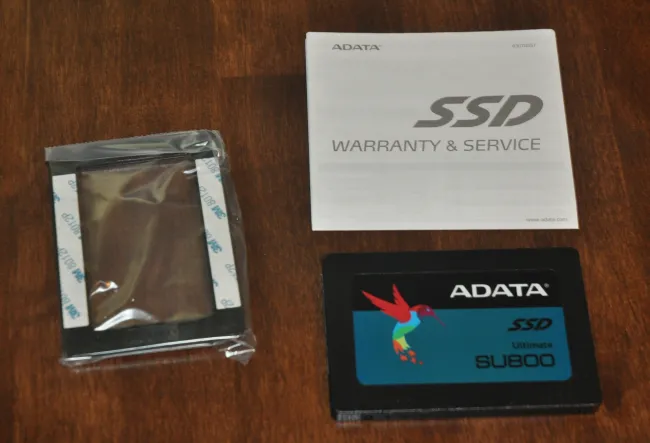 What led me to this ADATA SU800 drive initially was seeing its 4.5 star rating on Amazon on more than one thousand reviews, while over on NewEgg it has a four star rating. Amazon retails this drive for $69 USD while NewEgg is currently at $59. Besides the 128GB version, they also offer 256GB and 512GB versions too.
For some quick benchmarks of the ADATA SU800 SATA 3.0 2.5-inch SSD I compared its performance to a few other drives I had available, including the Samsung 950 PRO 256GB NVMe, Crucial MX500 525GB SATA 3.0 SSD, Corsair Force MP500 240GB SSD, an Intel Optane 16GB drive acting as a block device itself, and for reference was also a Western Digital WD10EZRX-00A 1TB SATA 3.0 HDD for reference.
All testing happened on the same system while running Ubuntu 17.04 with the Linux 4.12 kernel and each drive was formatted to EXT4. All Linux disk benchmarks via the Phoronix Test Suite.