Acer B286HK: A 28-inch UHD LED 4K Monitor For As Low As $350
In my usage of the monitor thus far I haven't noticed any dead or stuck pixels, I have yet to encounter any ghosting issues with this monitor in all of my office/development-related work (I'm running Ubuntu 14.04 LTS with the Linux 3.17 kernel), and the viewing angles have posed no problems with sitting directly in front of the display at a level height.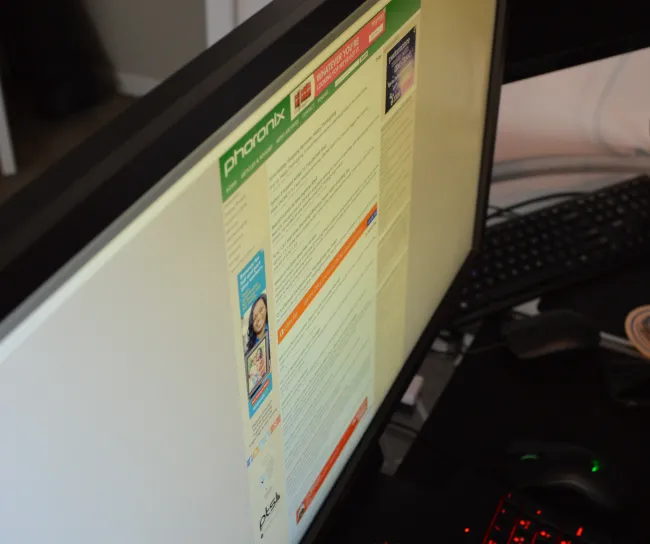 In general for a 28-inch 3840 x 2160 and just being 2~3 feet away from the monitor, the Ubuntu 14.04 HiDPI support has been suitable without having to toy with Unity's DPI scaling options. The Acer B286HK ymjdpprz also doesn't appear to have any funky EDID issues as I've also attached it to NVIDIA and Radeon Linux systems too for verification and they've all been able to mode-set and run accordingly at 3840 x 2160 without any extra configuration. My main criticism with the monitor would just be its speakers, but that's really nothing out of the ordinary and almost to be expected among monitors with built-in speakers.
Overall, I'm quite happy with the Acer B286HK monitor thus far. A 28-inch 3840 x 2160 monitor with HDMI/DP/DVI and built-in USB 3.0 hub is a steal for $350. However, whether the price will remain at $350 or be offered by other Internet retailers remain to be seen. Even still, with Amazon's price of $439 right now I'd say it's a worthwhile deal for those pursuing a 4K display for their Linux system.